Deck Resurfacing by Grand Decks: Bring Your Old Deck Back to Life
Are you thinking about deck resurfacing, surveying your current deck, and noting the telltale signs of age? Over the years, wood boards inevitably succumb to wear and tear, losing both their aesthetic charm and structural integrity. Even treated wood is not immune to the demanding weather conditions of the Portland area. However, the thought of a complete deck replacement can be daunting due to the significant investment it demands. We fully comprehend that homeowners like you are seeking an alternative solution—one that is more economical yet doesn't compromise on the quality of your deck. That's where Grand Decks comes in, offering superior resurfacing services that rejuvenate your outdoor space without the hefty price tag of a full replacement.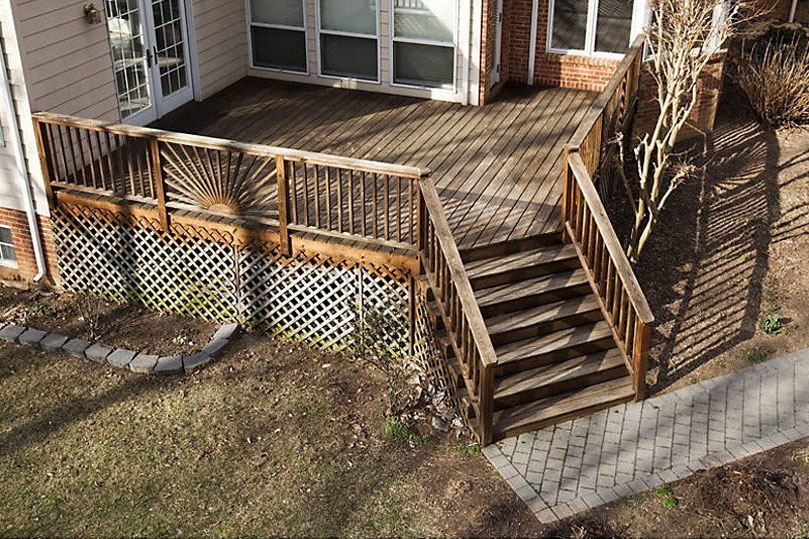 Should I resurface my Deck?
What is Deck Resurfacing?
Deck resurfacing is a transformative process that can breathe new life into your existing deck. Instead of tearing down and starting from scratch, resurfacing involves replacing the deck's top layer while preserving the existing structure underneath. The result? A deck that looks brand new without the cost or hassle of a complete rebuild.
So, how do you know if deck resurfacing is the right choice for you? It all boils down to the condition of your existing deck. If your deck's structure— the posts, joists, and beams— is still in good shape, but the surface boards are weathered, cracked, or splintered, then deck resurfacing could be your golden ticket. It's an opportunity to upgrade your outdoor space while saving time, money, and resources.
It's important to remember that deck resurfacing isn't always the best option. If the main structure of your deck is compromised in some way, unstable, or rotted, then it's time to think about a full deck replacement. Safety should always be the top priority, and in these situations, attempting to resurface can only mask underlying issues, leading to potential hazards down the line.
At Grand Decks, we're here to help you navigate this big decision. Our team of deck experts will conduct a thorough and detailed inspection of your existing deck, assessing its overall health and providing you with the best recommendations based on our findings. We understand that every deck, just like every homeowner, is unique. That's why we custom tailor our services to your specific needs, whether that's stunning deck resurfacing or a brand-new deck build.
Choosing Grand Decks means you are in the best of hands. We are 100% committed to delivering the highest quality workmanship, using premium composite and wood materials that ensure durability and beauty. We pride ourselves on our transparent communication, keeping you informed at every stage of the process. From the initial inspection to the final reveal, we've got you and your deck covered!
Deck resurfacing can be an innovative and cost-effective choice for homeowners looking to revamp their outdoor spaces. And when it's not, you can trust Grand Decks to guide you toward the best solution. Contact us today, and let's breathe new life into your outdoor living space together.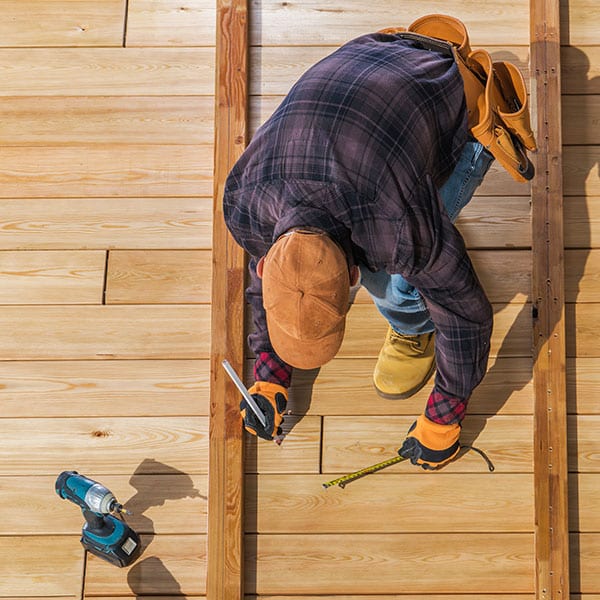 Signs Your Deck May Need to Be Resurfaced
It's always best to consult a professional decking company like Grand Decks to accurately assess the condition of your deck and recommend the most appropriate course of action. Contact Grand Decks today to book a consultation to find out if your deck needs to be resurfaced. Many customers call to ask us how to know if it's time to resurface their deck. Here is a general list of signs that indicate that deck resurfacing may be the right choice for your deck: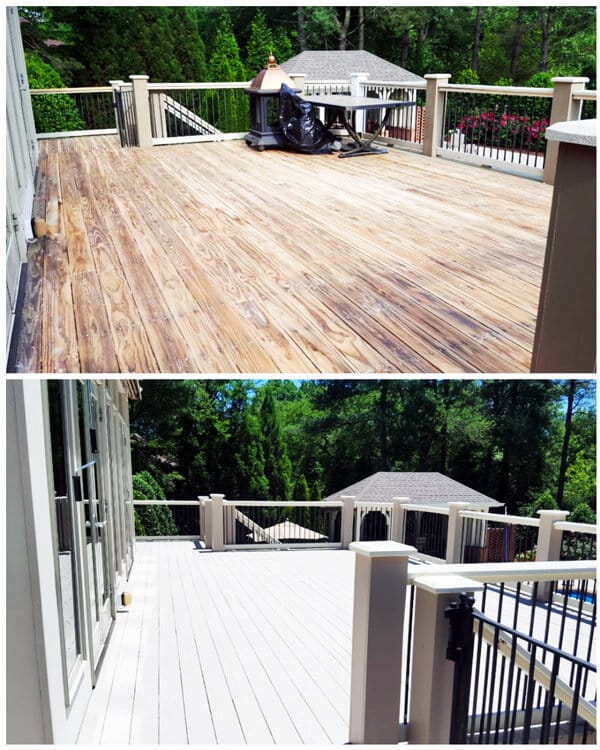 Weathered Appearance:

If your deck's surface boards look aged or worn out, but the underlying structure is solid, it's a good candidate for resurfacing.

Splintering Boards:

Over time, wooden deck boards can splinter, posing a potential safety hazard. Resurfacing can replace these worn-out boards with new ones.

Discoloration:

Stains, fading color, or uneven shades could be a sign your deck needs resurfacing. These can result from exposure to the elements or spills.

Cracks in the Boards:

Small cracks can often be remedied with resurfacing. However, larger cracks may indicate deeper structural issues.
Loose Boards or Nails:

If your deck has loose boards or nails that keep popping up, resurfacing can fix these issues while ensuring a safer and more stable surface.

Mildew or Mold:

If the boards are constantly damp, mildew or mold can develop. Resurfacing can replace these boards with fresh, clean ones.

Peeling or Chipped Paint:

If the paint or stain on your deck is peeling, chipping, or flaking off, resurfacing can give it a fresh, clean look.

Water Damage:

Surface-level water damage, like cupping or warping, can often be fixed with resurfacing. However, if the water damage extends to the structural elements, a full replacement might be necessary.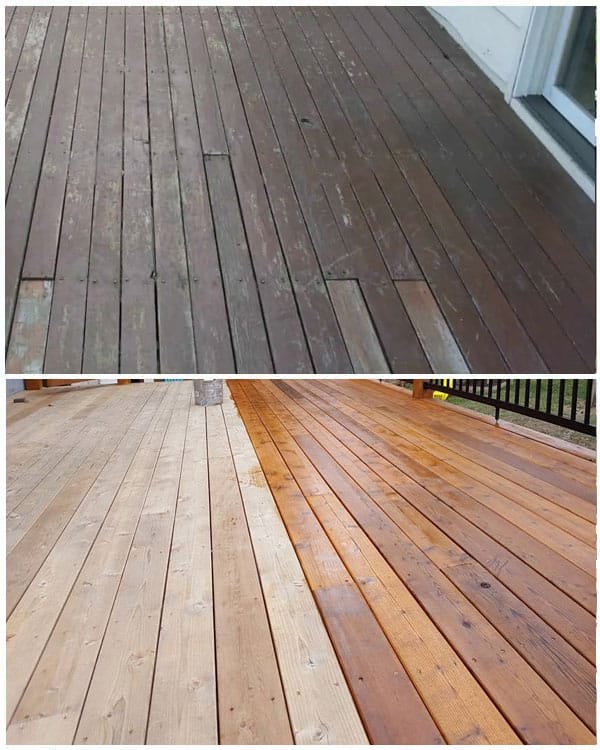 What's The Best Decking Material?
Composite Decks – A Step Up from Traditional Wood
When considering deck installations, homeowners often default to treated wood decks, largely due to their appeal in traditional home settings. But does treated wood truly hold the crown as the best decking material?
The rise of composite deck resurfacing challenges this assumption, steadily gaining favor among homeowners. Generally produced through compression or extrusion processes, composite decking offers a robust alternative to traditional wood. The compression molding process yields solid planks, while extrusion shapes raw materials into mold-formed planks.
Composite decking, crafted from a mix of materials including both new and recycled plastic and wood fibers, offers longevity that matches or surpasses conventional wood. Its resilience to environmental exposure is commendable. Composite decks masterfully mimic the authentic look of wood, reducing its associated drawbacks. The benefits of opting for composite decks are numerous, including the following: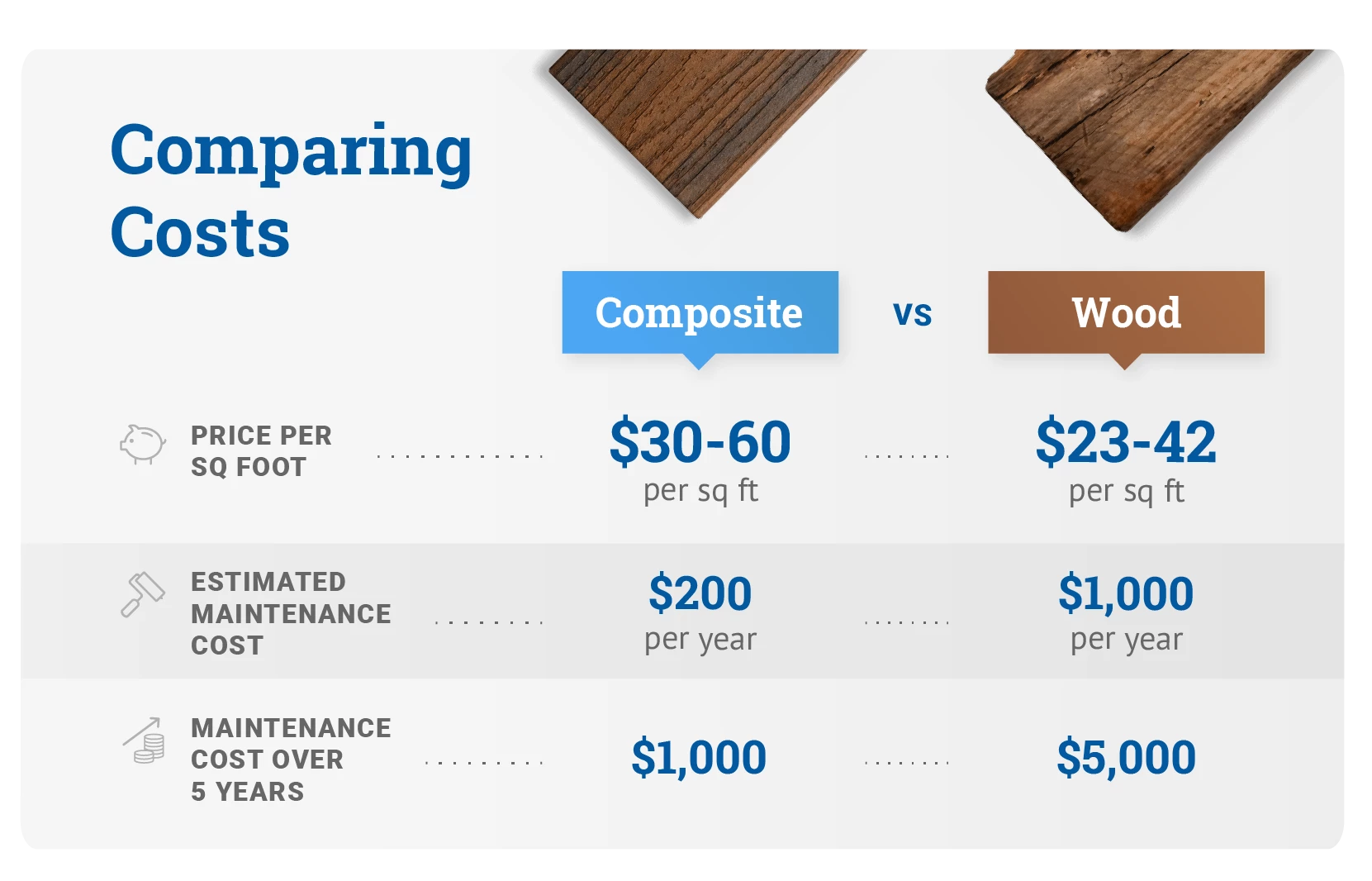 Benefits of Composite Decks
It is simple to see why many homeowners are choosing composite materials for their deck resurfacing projects instead of wood. It is, however, important to consider your specific needs, budget, and personal preferences when making your decision. Composite material has been gaining momentum in the last decade as the superior choice for decking material. Here are the top six benefits of using composite material over wood for a deck resurfacing project:
Get Inspired From Our Deck Resufacing Projects
Looking For Resurfacing Ideas?
Brand New Composite Deck With Elegant Accent Lighting
Project Description This elegant 300 sqft deck, is masterfully crafted using top-of-the-line Trex composite material. Sleek aluminum railings provide an [...]
Custom Deck Resurfacing Project with Durable Cedar Planks
Project Description This stunning, approximately 600 sqft, knotty cedar deck renovation. The previous deck was suffering from rot, but our [...]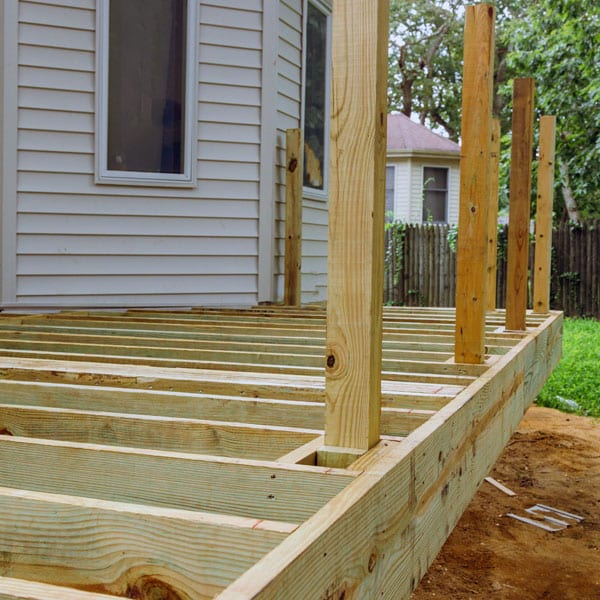 Ready To Resurface Your Deck?
Why Choose Grand Decks
When it comes to deck resurfacing, Grand Decks is your trusted partner. Our seasoned team has the expertise to refresh any weathered deck, making it feel brand new. Our stellar craftsmanship is just one piece of the puzzle that keeps our customers coming back.
At Grand Decks, we believe in getting the job done right the first time. We start by examining your deck from top to bottom and assessing its specific needs. This crucial step guarantees that we can suggest the most effective solution, ensuring your deck will not only look beautiful but also stand the test of time.
We take great pride in our superior resurfacing process. We choose only the best quality materials, and our specialists meticulously prepare your deck's surface to ensure a perfect adhesion. Plus, we take extra care to sand and smooth the surface before applying the finish, resulting in a flawlessly smooth appearance.
What truly distinguishes us from our competitors is our keen attention to detail. We don't just slap on a coat of stain or paint and call it a day. If you choose natural wood, we will painstakingly apply the finish, assuring that every nook and corner of your deck is uniformly covered and free from streaks or drips. We are always mindful of your property and landscaping during our work, treating them with the utmost respect. Our deck resurfacers are polite and hard-working and will get the job done on time. 
So, if you're in the market for top-notch deck resurfacing, look no further than Grand Decks. Our commitment to quality, paired with our dedication to customer satisfaction, truly sets us apart, and it's also why our customers continually choose us for their deck needs. If you have any questions about deck resurfacing or want to book your free consultation, contact us today!
Let Us Help You Figure Out