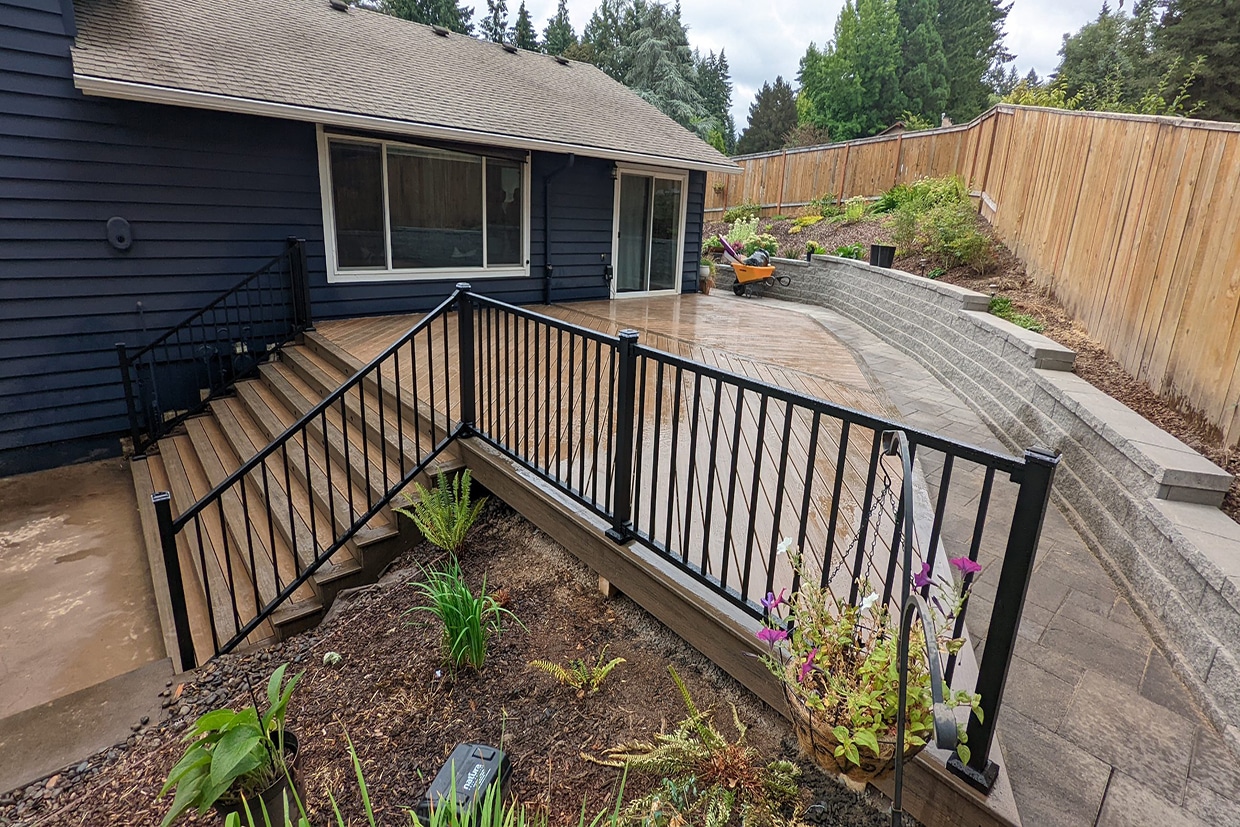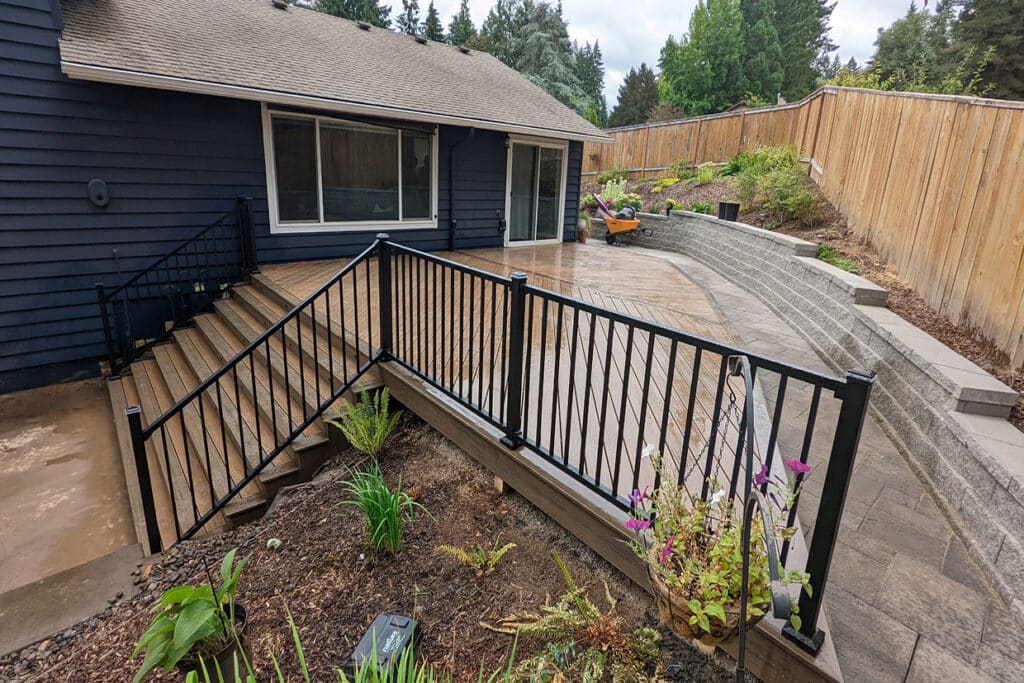 Tired of dealing with a bland, ho-hum backyard? Our Beaverton deck builder, Grand Decks, can take your yard from blah to breathtaking by building you an incredible deck that will make you the talk of the town.
Grand Decks is a premier Beaverton Deck Company that offers exceptional service to meet all deck-building needs. We build eye-catching decks all over the Portland Metro Area, so you are in luck because we are pleased to serve the lovely township of Beaverton.
Need a Beaverton Deck Building Company?
You are in luck! Grand Decks serves the entire Portland Metro Area, including Beaverton. Building a deck is an excellent option if you want to make better use of your backyard and take advantage of the outdoors. Finding a professional deck builder near Beaverton is easier than you think.
Grand Decks has been building decks for over 5 years and has faced every deck challenge you can imagine. We've worked hard over the years to establish an excellent reputation with our customers and have left a great impression on many of them. Just check out our awesome reviews on Google to see what they're saying about Grand Decks!
Our Beaverton Deck Company understands the importance of providing high-quality workmanship for competitive rates, no matter how challenging the project may be.
You will always be 100% satisfied when you hire a Beaverton deck builder like Grand Decks. It's as easy as contacting our customer service representatives to find out how we can help create a dream backyard retreat for you to enjoy for decades or more.
The Many Types of Decks Built By Our Deck Builder Near Beaverton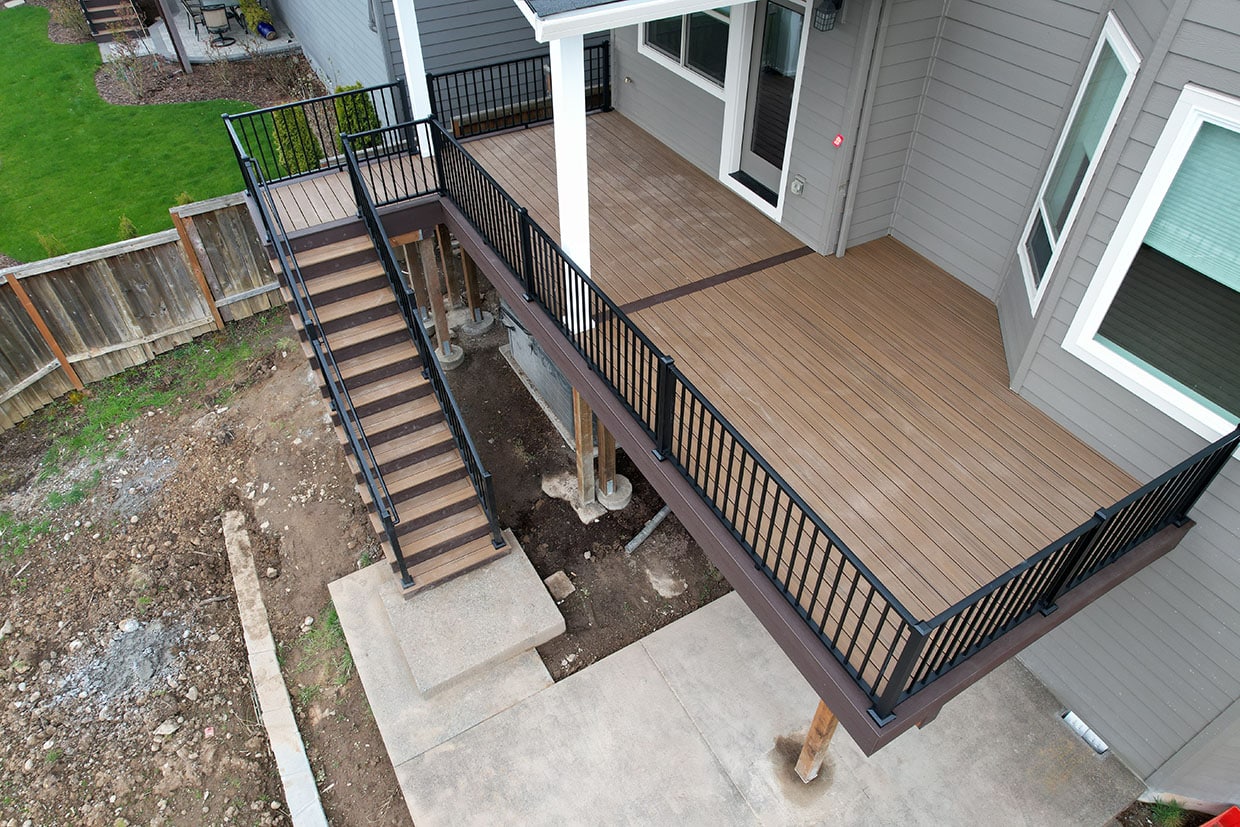 Crafting your dream deck is a rewarding journey, and it all begins with a spark of inspiration. Whether that spark comes from browsing the web, leafing through glossy home improvement publications, or exploring our portfolio of previous deck projects, a Beaverton deck contractor can transform your vision into a reality.
When you consult with our skilled deck builder in Beaverton, it's beneficial to have a basic blueprint of your ideal deck in mind. This will help our team align your concepts with our craftsmanship.
Considerations for your deck creation include:
Deck Size: Ranging from cozy and compact to grand and multi-leveled, the size of your deck can cater to your specific needs and space constraints.
Deck Shape: From classically rectangular to uniquely octagonal, circular, or irregular, your deck's shape can be as conventional or as creative as you wish.
Material Selection: Choose from a range of options such as natural wood, composite decking, or IPE hardwood to add character and durability to your outdoor space.
Deck Style: Whether it's an attached deck, a screened porch, an elevated pool deck, a detached deck, or a multi-tiered masterpiece, your deck's style can be tailor-made to your home's architecture and personal taste.
Stair Design: Opt for a cascading staircase, an L-shape design, a recessed step system, or even an ADA-compliant ramp to add functionality and style.
Railing Options: Be it aluminum, wood, iron, or vinyl, the right railing can accentuate the aesthetics while ensuring safety.
Plank Pattern: Diagonal layouts, chevron patterns, and more – our Beaverton deck builder can craft an intricate plank pattern to accentuate your deck's appeal. Explore some of our creative designs here.
New Construction or Resurfacing: Whether you desire a brand-new deck or wish to refresh an existing one, our expert deck builders have you covered.
These points provide a framework for your deck creation journey. Remember, your dream deck is only a consultation away with our Beaverton deck company.
Decks, Fences, & Deck Resurfacing – Near You in Beaverton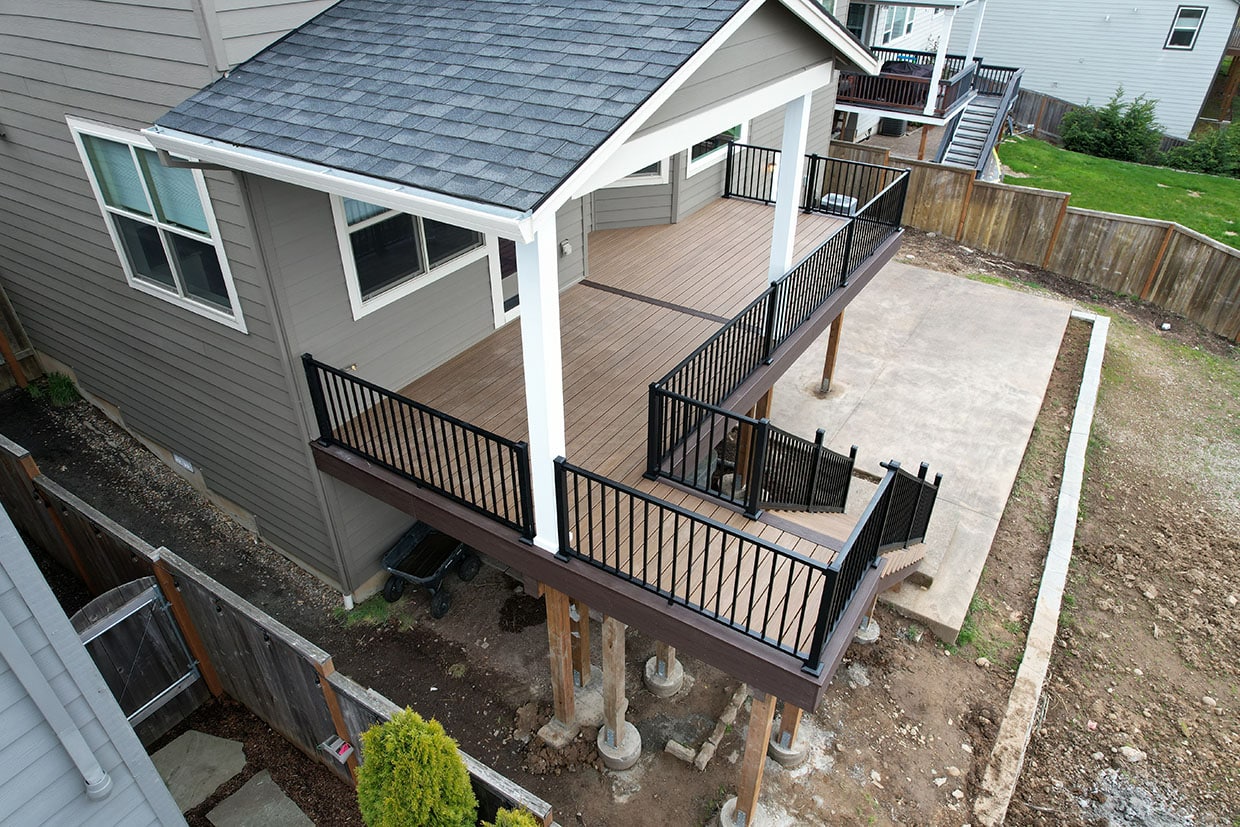 Looking to breathe life into your outdoor space with a custom deck or fence? Our experienced Beaverton deck company is adept at building and transforming all kinds of outdoor structures, reflecting your style, budget, and functional needs.
At Grand Decks, we offer a personalized approach to each project. Here are some possibilities:
Multi-Tiered Deck: Our Beaverton deck builder can skillfully create layered decks, making the most out of your sloped yard. A multi-tiered deck can add extra value to your home and property.
Budget-Friendly Ground-Level Deck: Limited on budget? A ground-level deck provides an affordable yet appealing outdoor space. There are many other budget-friendly options our customer service team would be happy to discuss with you.
ADA-Compliant Ramps: We value inclusivity and can design ramps for accessible entrances.
Hot Tub Integration: We can seamlessly incorporate your hot tub into your deck design. If you have an existing hot tub, we can work around it to create an ideal outdoor space.
Built-in Seating and Extras: From inlay seating to pergolas or Juliet balconies, our craftsmen can add functional and stylish features to your deck. If you're stuck for ideas, take a look at some of our previous designs.
Deck Enclosure: If you already have a deck and wish to enclose it, our proficient team can turn it into a cozy outdoor retreat.
Wrap-Around Deck: Enjoy panoramic views with a custom-designed wrap-around deck.
Pool Lounge Area: If you have an above-ground pool, we can construct a raised deck to elevate your poolside leisure time.
Our expertise doesn't stop at deck construction. If you have an existing deck that's seen better days, our deck resurfacing services can restore its original beauty or give it a whole new look. This could range from replacing deck boards to a complete structural overhaul. Our Beaverton Deck builders will evaluate your needs during the initial consultation and provide a comprehensive quote before beginning the work.
In addition to decks, we also specialize in fence construction. A well-designed fence can provide privacy, mark your property boundaries, or add to the aesthetic appeal of your home. We will work with you to design and build a fence that complements your deck and home architecture.
Quality is our mantra. We use top-tier materials like cedar, IPE, and composite decking, renowned for their water resistance and durability. We also offer a warranty on all products and assist you in selecting the best materials for your project.
While we're committed to meeting deadlines and schedules, we also understand that unforeseen circumstances (like weather or material availability) may arise. Rest assured; we will keep you updated throughout the process. Partner with us, your local fence and deck builder near Beaverton, to create the perfect outdoor space that's truly yours.
Why Hiring A Beaverton Fence Builder is a Superior Choice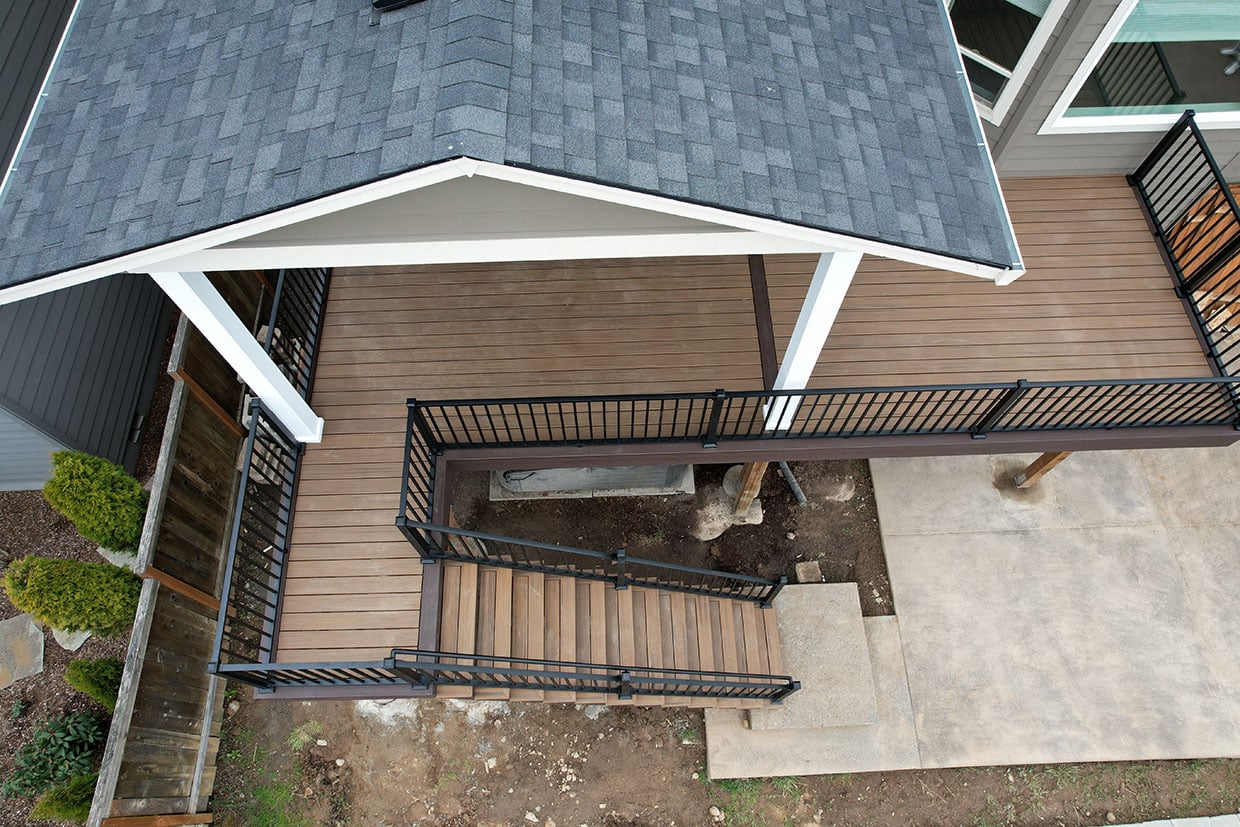 Many homeowners feel building a fence is a no-brainer and attempt to do it themselves. Although, hiring a professional team of fence builders is really a better choice. Here are a few excellent reasons to hire Grand Decks to build your fence:
Expertise and Experience: Our Beaverton fence builders have extensive experience in outdoor construction. We have a deep understanding of the materials, building codes, and construction techniques that are necessary for a durable and high-quality fence.
Quality Materials: Grand Decks has access to high-quality materials that might not always be available to the general public. Because of this, we are able to offer various options and make recommendations based on your specific needs and preferences.
Efficiency: Building a fence is a significant project that can be time-consuming if you don't have the right experience and tools. Our professional Beaverton deck company can get the job done quickly and efficiently.
Regulation Compliance: Grand Decks understands and complies with local regulations and codes, which may be complex or confusing for homeowners.
Warranty: At Grand Decks, we offer an excellent warranty for our work, giving you peace of mind that if something goes wrong, we will return and fix it.
Curious to know more about our fence-building process? Contact Grand Decks today for a FREE, no-obligation estimate.
Why Use Our Expert Beaverton Fencing And Decking Services?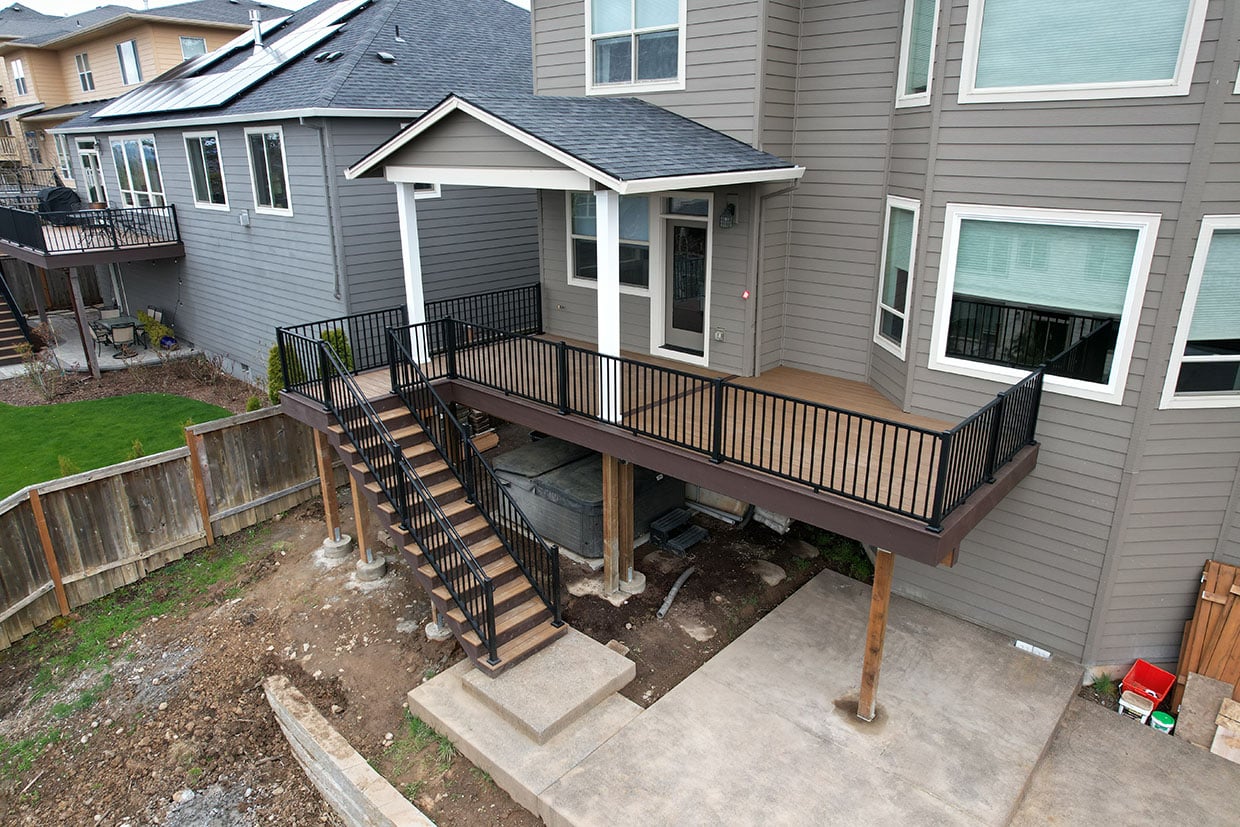 At Grand Decks, we've meticulously crafted our trade over the years, becoming true masters at our craft. Whether it's a new custom deck and fence creation, repair, or resurfacing, we treat each project with extreme care and attention.
We're not just in the business of transforming backyards; we're in the business of enhancing lives. We've helped hundreds of clients turn their outdoor space into an oasis where memories are made. Decks and fences aren't mere structures to us; they're the canvas for laughter-filled cookouts, heartwarming family gatherings, and tranquil retreats under the stars. The glowing reviews from our valued customers and the steady stream of referrals testify to our unwavering commitment to stellar workmanship and service.
In your search for a personalized outdoor space, you need a seasoned builder. As your local Beaverton deck builder, we bring years of expertise to the table, coupled with a creative flair that has helped us create some of the most beautiful decks in town. Explore our portfolio to see the extraordinary transformations we've crafted with our hands and hearts. At Grand Decks, we build more than just decks and fences – we build dreamscapes.
Grand Decks: First-class Beaverton Deck Builder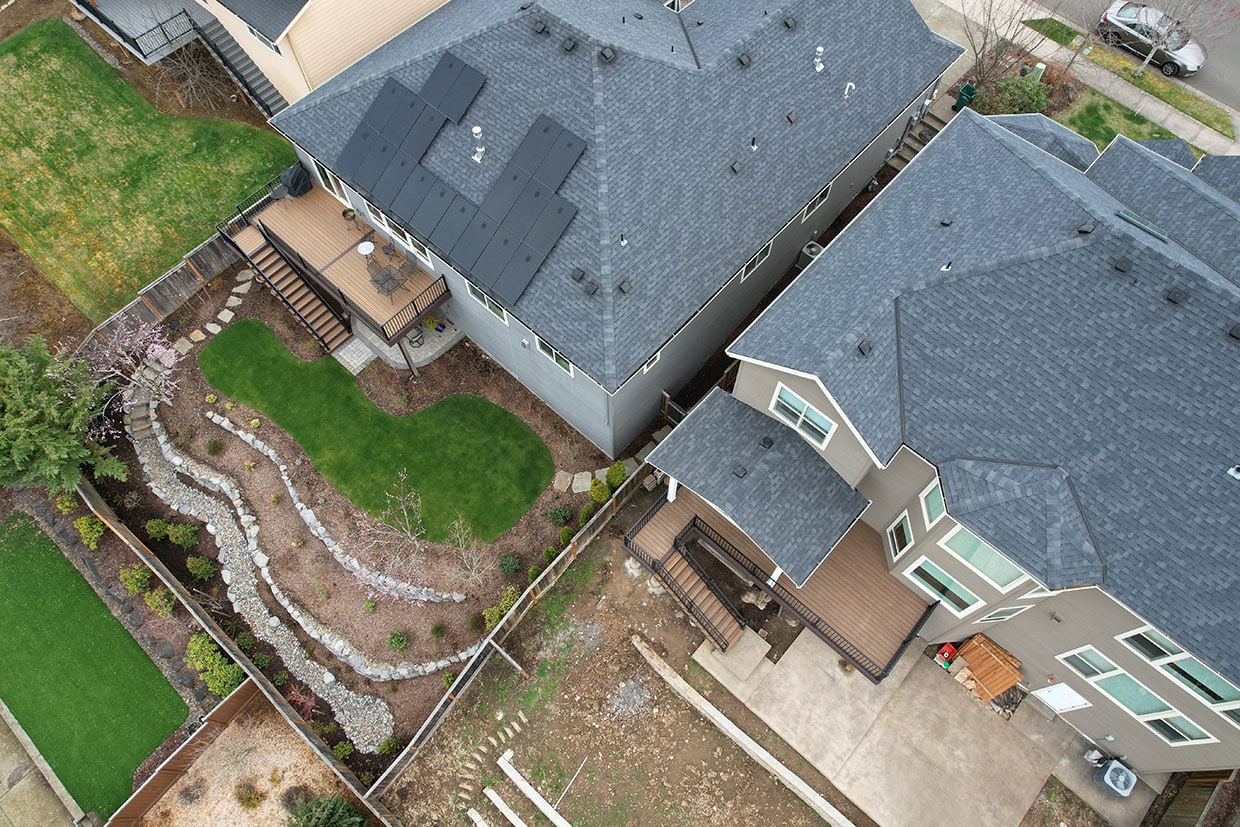 Grand Decks is the ultimate choice when you expect exceptional-quality work from a deck builder near Beaverton.
We're a Beaverton deck builder with years of experience and expertise in the decking industry in the Portland Metro Area, and we are committed to providing the very best service for every deck or fence we build.
A masterfully constructed deck will not only enhance the look of your yard, it can also significantly increase the overall value of your home. Deciding to build a deck with a deck builder near Beaverton has never been an easier choice. Grand Decks.
Start your journey to a new custom deck! Contact our Beaverton Deck Company to discuss your deck project details, or click the link to book your FREE consultation.