Transforming Visions into Luxurious Outdoor Spaces
The Portland Metro Area holds a special place in our hearts as we've been transforming its landscapes with our remarkable deck creations. As the region's top Deck Builder and Deck Resurfacing Company, we bring our deep-seated commitment and competitive pricing to the forefront, from the initial concept discussion to the final flourish of project completion.
Our passion for what we do is palpable in every project we undertake. We pour our hearts into delivering nothing less than excellence, ensuring that your Grand Decks experience is as grand as it gets. Every detail of your project receives our fullest attention, and we never compromise on quality.
We respect your vision and needs, making them central to our design process. Throughout each phase, we pay attention to your desires, feedback, and concerns to ensure the deck we create is a true reflection of your dream outdoor space.
A beautifully designed custom deck is more than an aesthetic addition to your home—it's a bridge between your indoor comfort and outdoor freedom. It enhances your home's charm, boosts its value, and creates a delightful outdoor space you'll love for years to come.
The Grand Decks Advantage
Choose Grand Decks, and you're choosing a partner with a proven track record in the construction industry. Our team brings five years of experience, underpinned by the reassurance of being a registered and insured deck building company. Experience the Grand Decks difference today, and let's embark on the journey to your dream deck!
At Grand Decks, we don't just build decks—we build trust. We adhere strictly to all building standards, stand behind our work with warranty-backed products, and place our customers' needs at the heart of our design process.

Our commitment to quality is further reflected in our product warranty. We stand behind the materials and workmanship we provide, giving you peace of mind knowing that your investment is well protected.

Respecting timelines is not a mere policy for us—it's a promise. Your project's deadlines are sacred, and we will work diligently to deliver your deck on time.
Read More
0
+
Professional Team Members
0
+
Cities Served Across Oregon
0
%
Fastest Growing Deck Builder
Our 5-Step Deck-Building Process: Connect, Consult, Design, Install, and Enjoy!
Connect
Reach out to your local Grand Decks office for a FREE consultation. Just call us or fill out a form on our website, and we'll promptly connect with you to understand your project and schedule a meeting.
Consult
We kick off the process with a no-pressure consultation. Our dedicated representative will explore your property, listen to your vision, and conduct a thorough needs analysis. This step is all about understanding your desires and sparking your imagination with ideas from our past designs.
Design
With your vision and our consultation insights, we either craft a customized plan with our visualizer tool or offer you an array of our classic designs to choose from. You'll receive an accurate price quote and a detailed contract before we start construction.
Install
Leveraging our efficient job management system, our professional team ensures a smooth installation within a reasonable timeframe, tackling everything from permits to cleanup. We'll do a final walk-through with you to ensure everything meets your expectations.
Enjoy
The final step is pure joy! With our commitment to 100% client satisfaction, your Grand Decks project will elevate your outdoor experience, making you the envy of the neighborhood. Our warranty guarantees years of enjoyment and entertainment. Contact us today and let's turn your dream project into a reality—one stunning deck at a time!
See Full Process
Deck Ideas For Inspiration
We bring the WOW FACTOR to your outdoors! Check out our completed projects in real-time and find your inspiration.
View All Projects
Superior Decking Materials From Leading Manufacturers
Along with our prowess in deck building and resurfacing, injecting your outdoor space with a unique charm. Our partnerships with industry trailblazers like Trex and Decorators empower us to bring a diverse range of top-tier decking options to our valued clients in the Portland Metro Area. Fueled by a team of dedicated professionals with unmatched expertise, we assure stellar workmanship on every project, regardless of its scale or complexity.
Here's a closer look at the esteemed brands we work with:
Choosing us means not only choosing quality and expertise, but also the promise of a deck crafted with the best materials in the industry. With Grand Decks, your outdoor living space will be a place you can take pride in.
Grand Decks: Your Premier Choice for IPE Wood Decking
If you're looking for a long-lasting, beautiful, and robust material for your deck, IPE wood is an exceptional choice and Grand Decks are the masters of IPE deck installations. IPE wood, also known as Brazilian Walnut, is an excellent choice for decking due to a range of impressive attributes:
Durability: 

IPE is an incredibly dense and tough hardwood, making it extremely resistant to wear and tear. It can last upwards of 25 years, and even up to 50 years with proper maintenance.

Resistance to Elements: 

IPE is naturally resistant to decay, mold, and insects, including termites. It also has a high resistance to fire, comparable to concrete and steel. This makes it a suitable choice for locations prone to harsh weather conditions and high humidity.

Beauty: 

IPE wood is renowned for its rich, deep brown color and tight grain patterns, which can give your deck a luxurious and sophisticated appearance. Over time, it can age to a silver-gray patina if left untreated, which some homeowners find equally appealing.
Eco-Friendly: 

IPE is a natural and sustainable choice for decking. With the right sourcing, it can be an environmentally friendly alternative to synthetic materials.

Maintenance: 

Although IPE requires periodic maintenance (sealing or oiling) to maintain its rich color, it does not require the same level of upkeep as some softer woods.

Strength: 

IPE has exceptional strength properties, which means it's not only suitable for decking but can also support larger structures like gazebos, pergolas, and heavier outdoor furniture.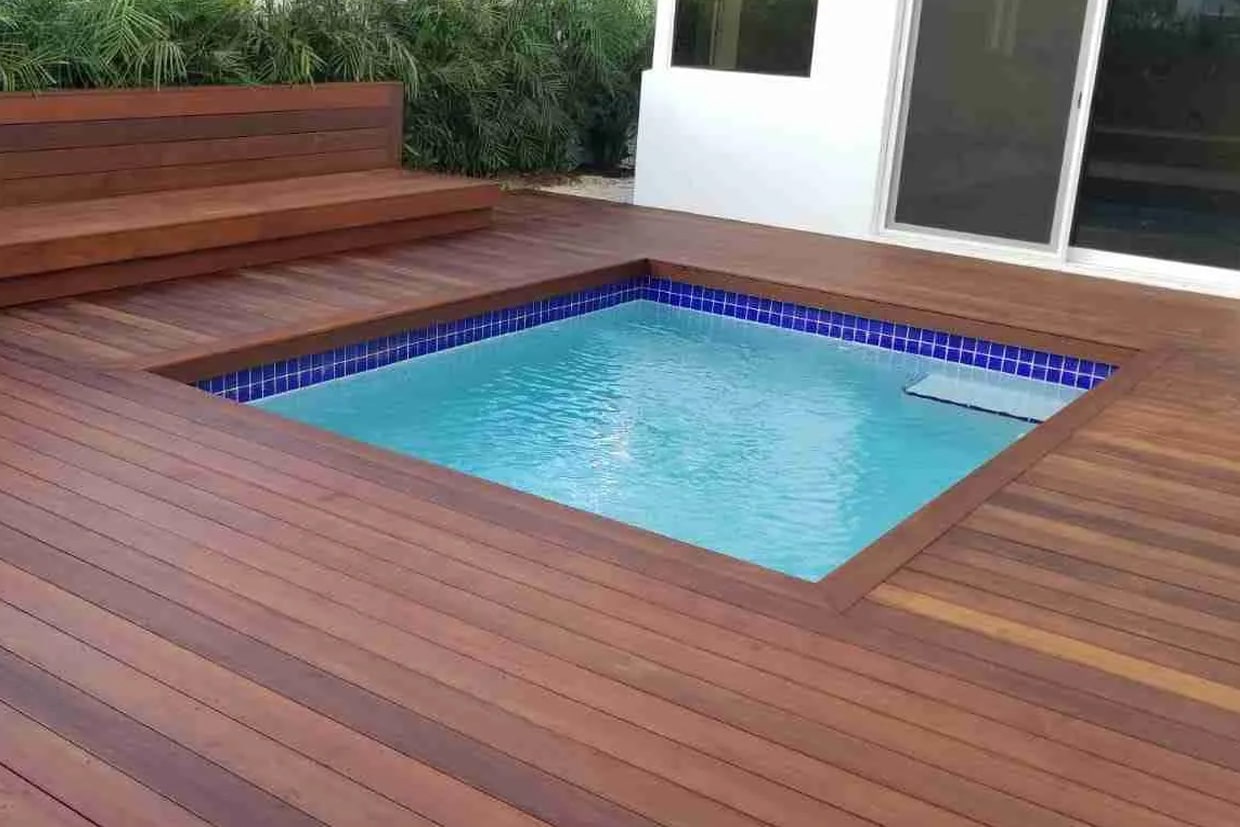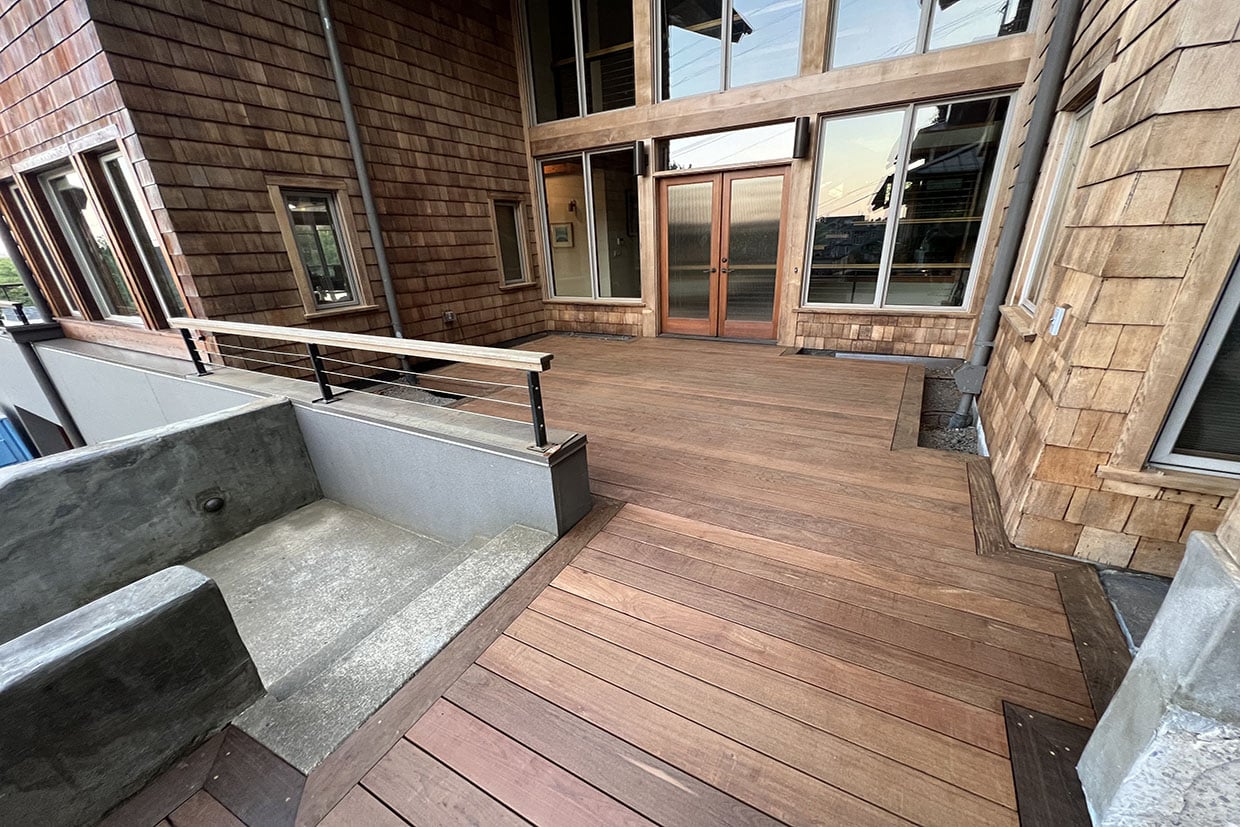 Read More
Beyond Decks: Grand Decks' Mastery in Cedar Fencing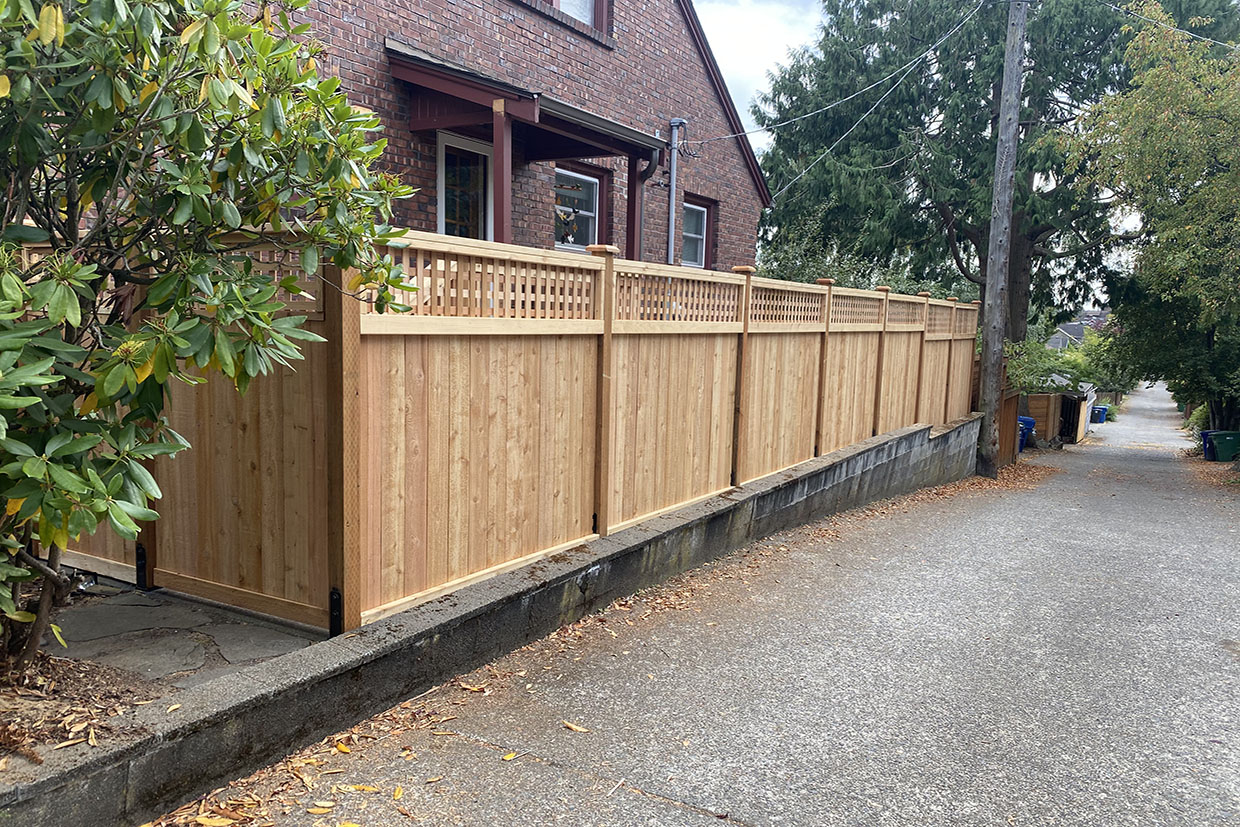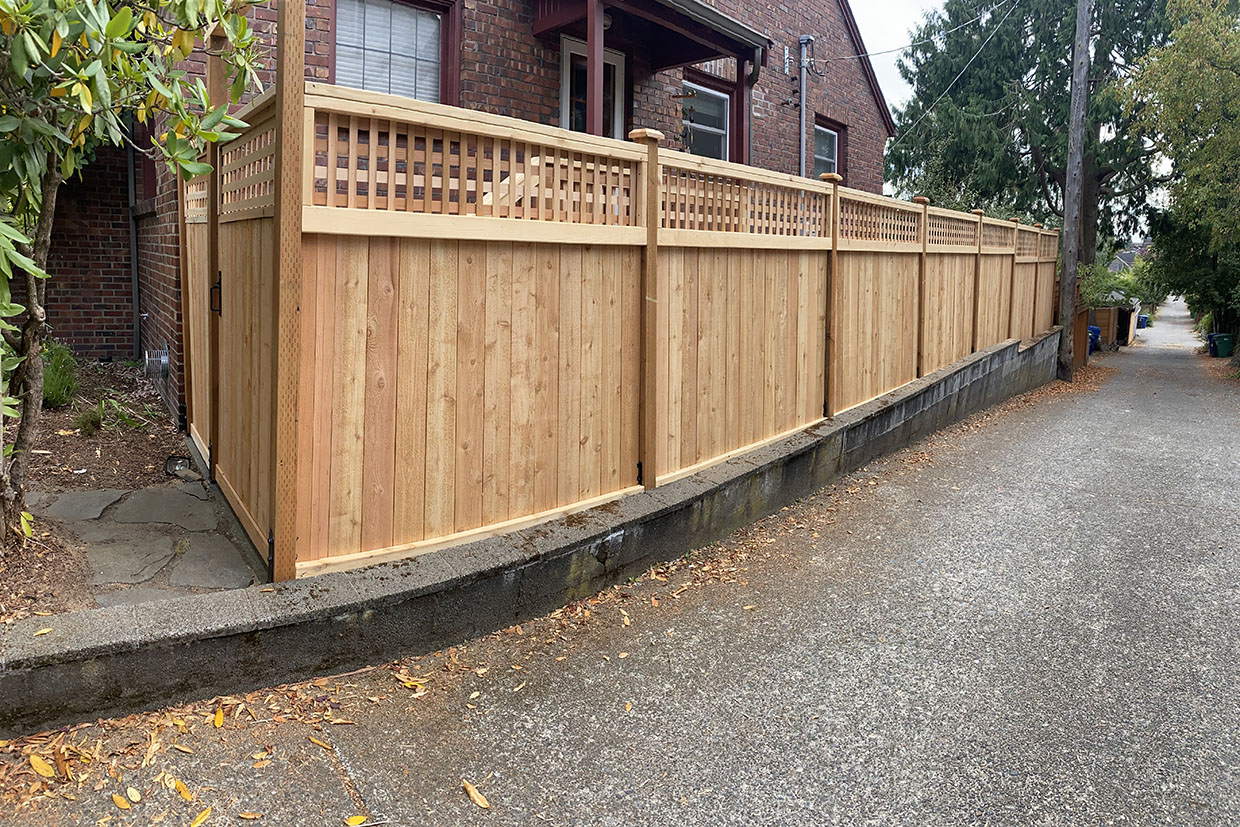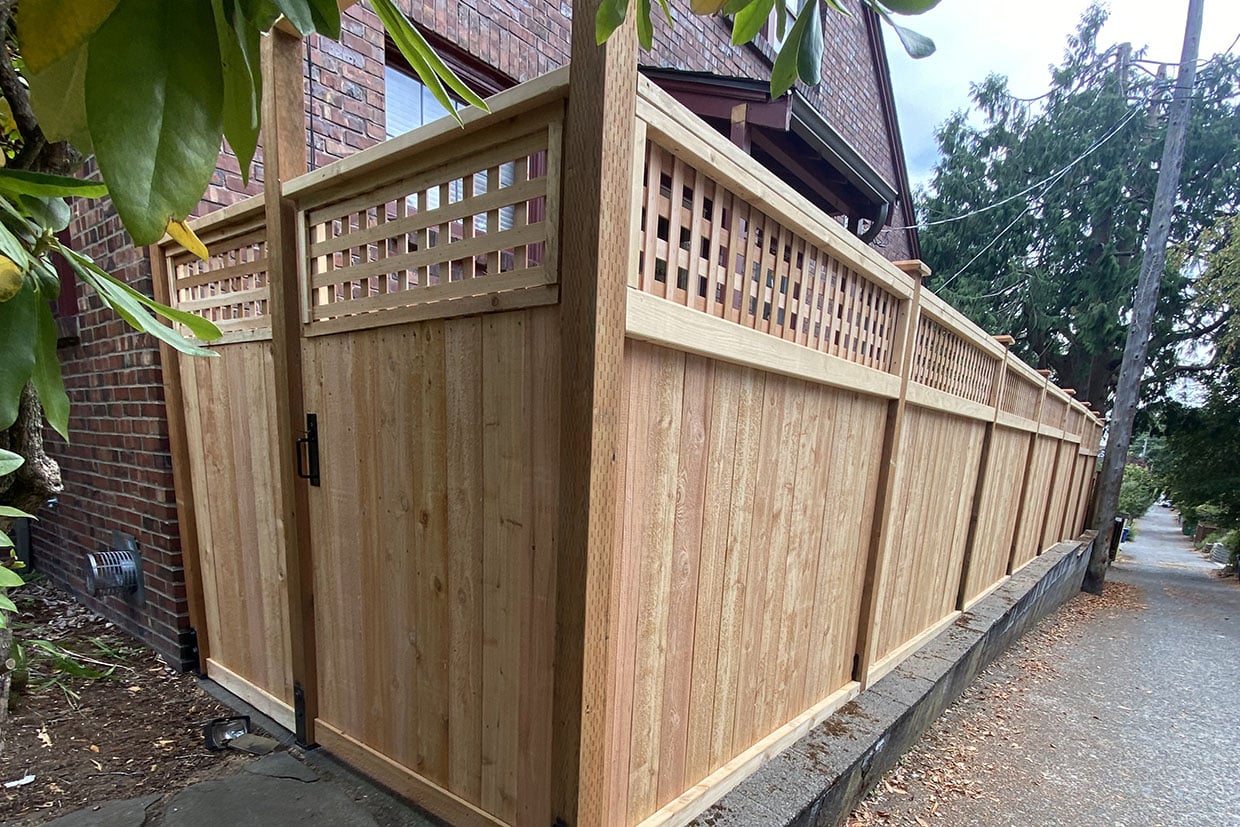 At Grand Decks, our expertise extends beyond deck building to delivering world-class, custom fencing solutions. Our team excels in crafting elegant, durable cedar fences that not only provide enhanced privacy and security but also elevate the aesthetic appeal of your outdoor space. Cedar, renowned for its natural resistance to decay and its appealing grain pattern, makes for an excellent choice for fencing.
Each cedar fence we construct mirrors our commitment to quality, beauty, and longevity, adding a timeless charm to your landscape. Entrust Grand Decks with your fencing project, and let us seamlessly blend beauty and functionality to create an outdoor living space that you can enjoy and cherish for years to come.
More About Cedar Fences
Why Choose Grand Decks? Experience Excellence in Deck Building!
With Grand Decks, you don't just get a deck – you receive a testament to impeccable craftsmanship, unwavering quality, and tailored excellence.
Unwavering Quality
Our finely tuned 5-step process translates into flawless execution in every project. Grand Decks' commitment to this stringent protocol leaves no room for error, ensuring a deck that's a paragon of craftsmanship and quality.
Prompt Completion
Our deck construction mavens streamline the project timeline with their efficiency. By predefining each step, we eliminate unnecessary delays, assuring you that your stunning new deck will be ready right on schedule.
Budget-Friendly Solutions
Our well-structured process allows us to give accurate quotes and curtail unexpected costs. We strategize resource allocation at each stage to prevent wastage, translating these savings to you and making your dream deck an affordable reality.
Transparency
We prioritize keeping you in the loop at every step of the journey. Our deck-building process serves as a clear roadmap, allowing us to share progress updates and milestones with you consistently, eliminating uncertainties and guaranteeing your peace of mind.
Customization is Key
While our deck-building process provides a sturdy framework, it's far from inflexible. We shape each phase around your distinct needs and desires, ensuring your dream deck isn't just a standard design, but a personalized masterpiece.
Transform Your Outdoor Living with Grand Decks: Your Dream Deck Awaits!
Take the leap to elevate your outdoor lifestyle and let Grand Decks craft a deck that suits your unique aesthetic and functionality needs. Our mastery in deck building, fused with our relentless dedication to quality and customer satisfaction, set us apart as the leading deck builders in the Portland Metro Area. Whether it's a ground-level haven, a second-story sanctuary, or a multi-tier marvel, our expertise spans a wide variety of materials and designs, including the exquisite IPE wood, versatile composite, or the robust cedar.
Our tailored approach caters to your individual preferences and space specifications, and our team of professionals ensures a seamless transition from consultation to completion. Grand Decks pays meticulous attention to detail, valuing not only the aesthetics but also the durability and structural integrity of your deck. Each project we undertake bears the stamp of Grand Decks' craftsmanship and commitment to excellence.
Make the most of the Pacific Northwest's enchanting outdoors and let Grand Decks breathe life into your backyard. We invite you to join our family of satisfied clients and experience the Grand Decks difference for yourself. Embark on a journey to transform your backyard into a breathtaking extension of your home. Your dream deck is but a click away – Contact Grand Decks today!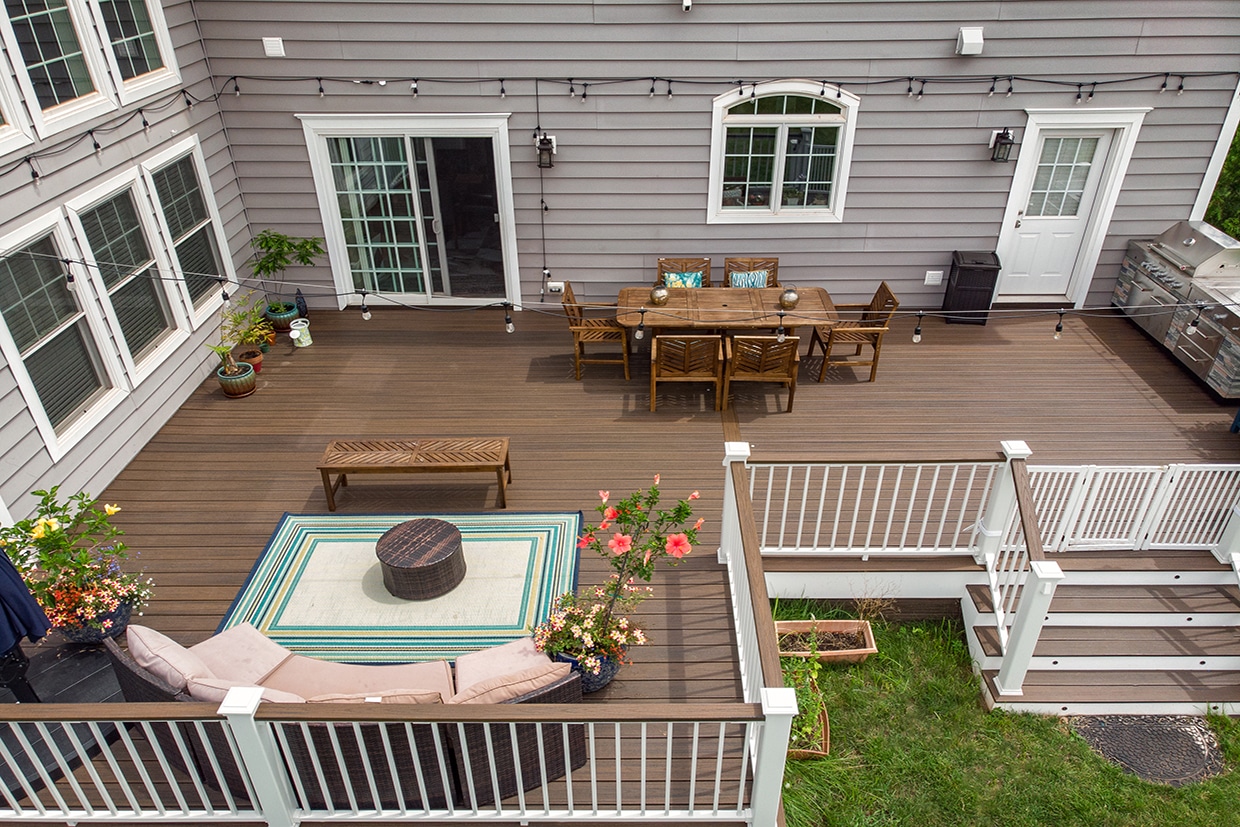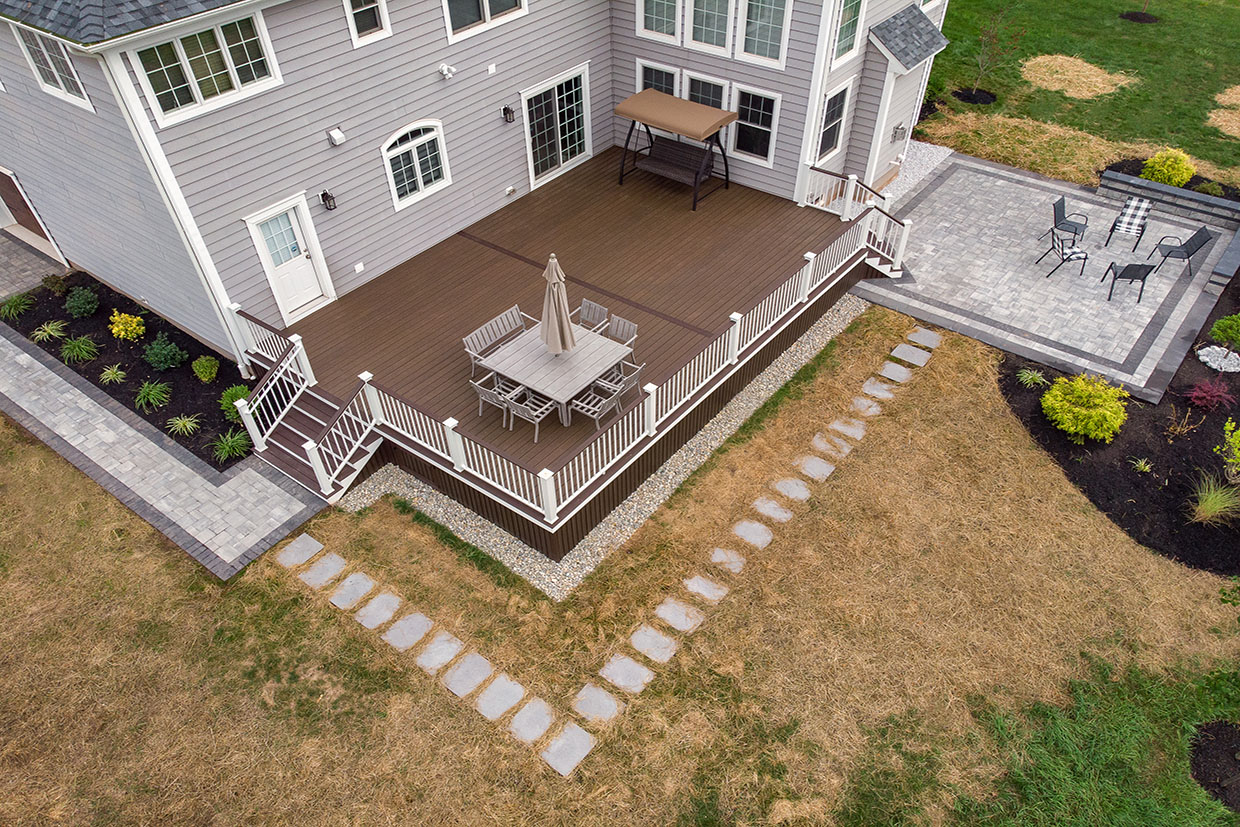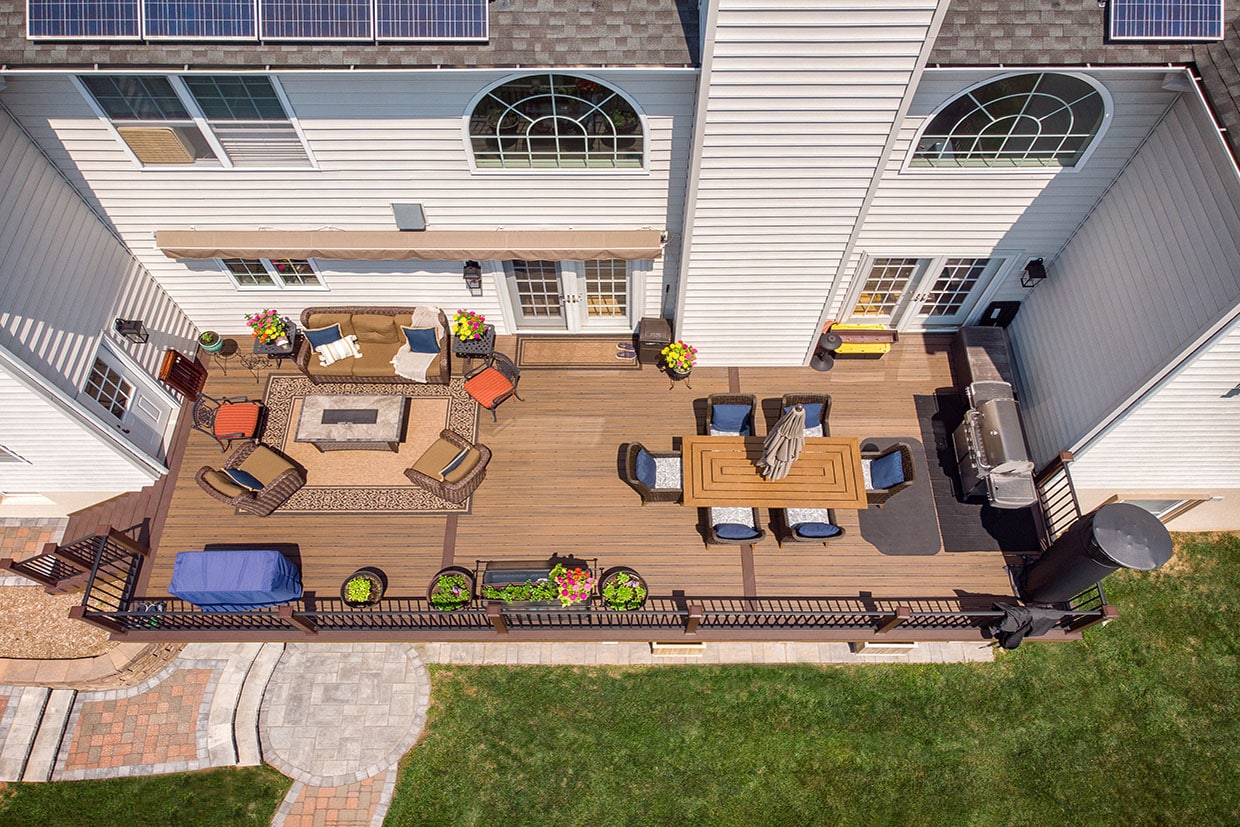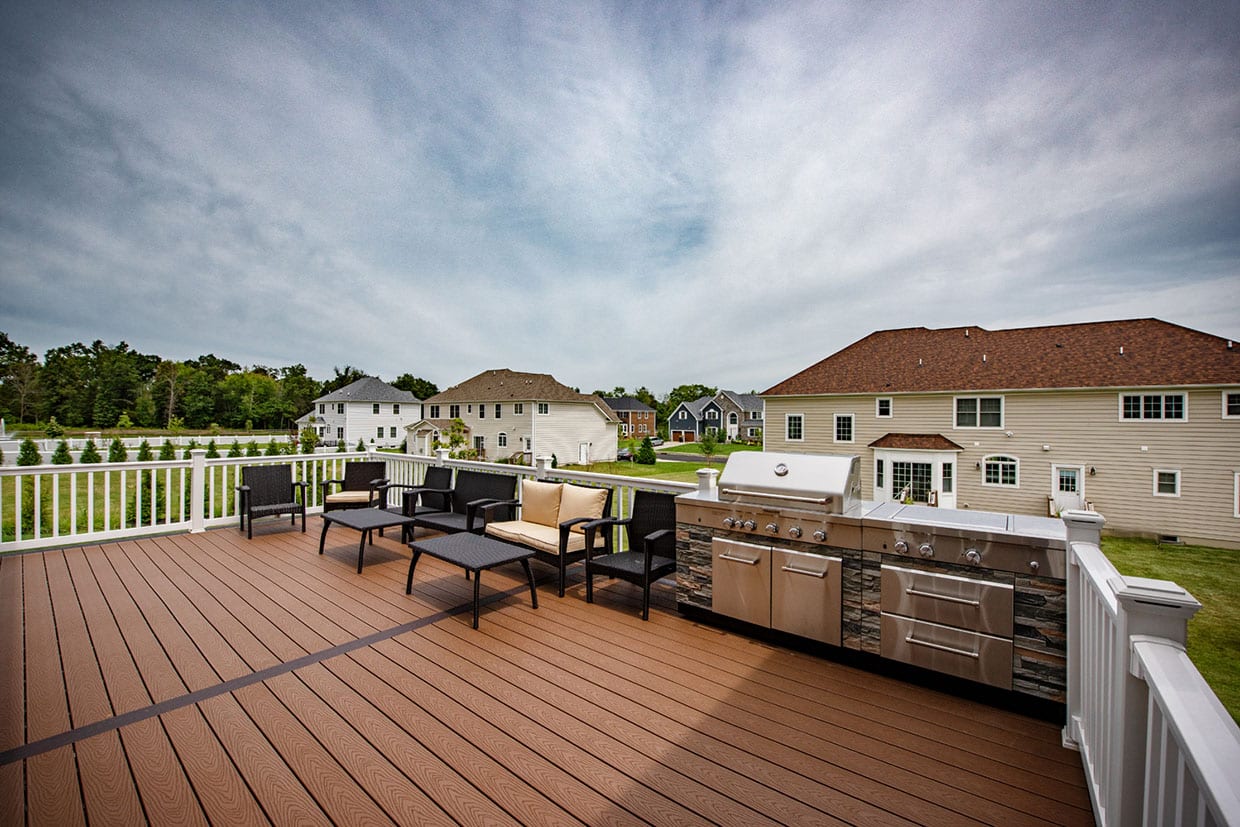 See What Our Clients Are Saying!
Our extensive client list and raving client reviews are a testament to our impeccable reputation. Who else would be better qualified to endorse our work than homeowners who have used our Deck and Resurfacing services.