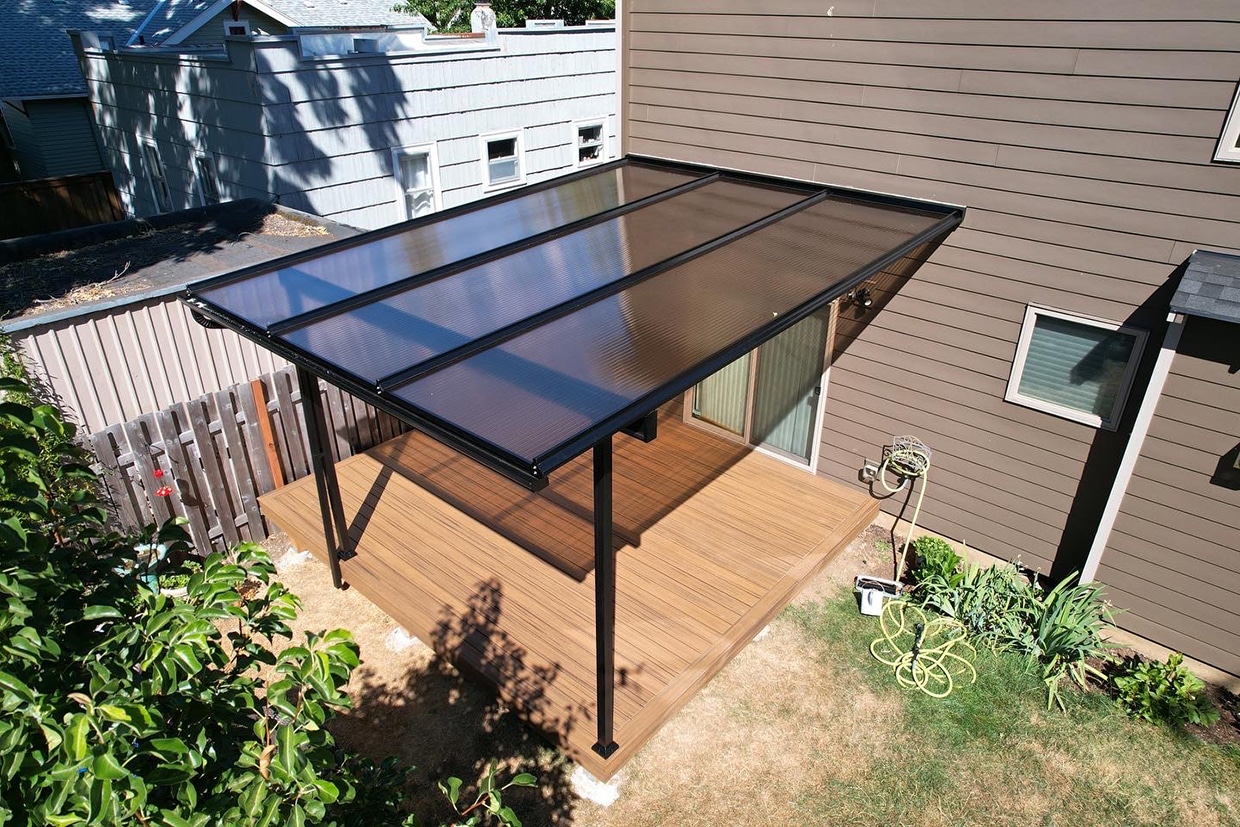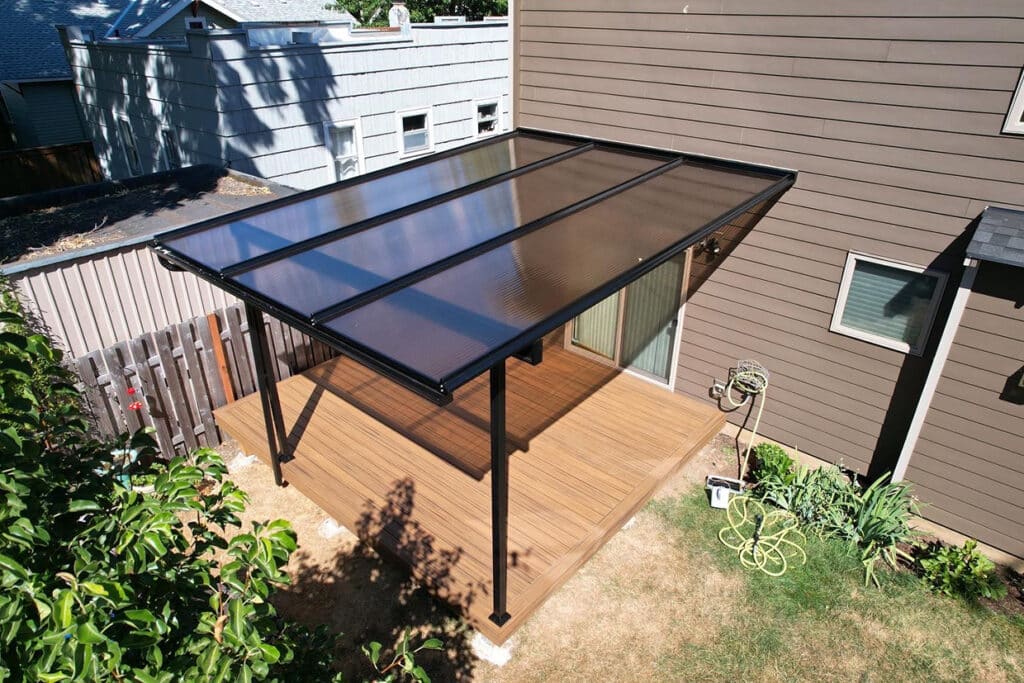 Did you know that the phone of a Portland Deck Builder starts to ring off the hook as soon as Mount Hood is clearly visible against the sky? This might seem a tad unusual, but the rationale behind it is absolutely logical. A sunny day in Portland, with the distant sight of Mount Tabor and the gentle rustle of leaves in the city's numerous parks, reminds homeowners that summer is coming. With summer comes the joys of outdoor living.
On such days, homeowners can't help but imagine soaking in the Pacific Northwest sun from their very own outdoor space. Picture relaxing with a locally brewed coffee, a view of their blooming roses, and the subtle city hum as a backdrop. And what better way to appreciate these moments than on a brand-new deck? So when the city basks in sunlight, Portlanders dial their local deck builder near Portland, ready to bring their outdoor oasis to life. Guess who they call first? The premier Portland Deck Builders– Grand Decks. 
Grand Decks builds stunning decks all over the Portland Metro Area So if you're looking to build a quality deck, resurface an old one, or even build a fence, our Portland Deck Building Company is the right choice for you!
Building a deck is an enormous undertaking, and hiring a Portland Deck Company means you will be inviting a crew of builders into your home and onto your property. So it's essential to find a Portland deck builder that you can trust. 
Grand Decks has been in the business of building decks for half a decade. We have an exceptional reputation in the industry- check out some of our reviews here! 
We are a trustworthy and dependable Portland deck builder who specializes in providing top-notch customer service. We are familiar with all aspects of building safety codes and standards and provide safe, reliable service for affordable prices.  
Are you looking for a Portland Deck Building Company?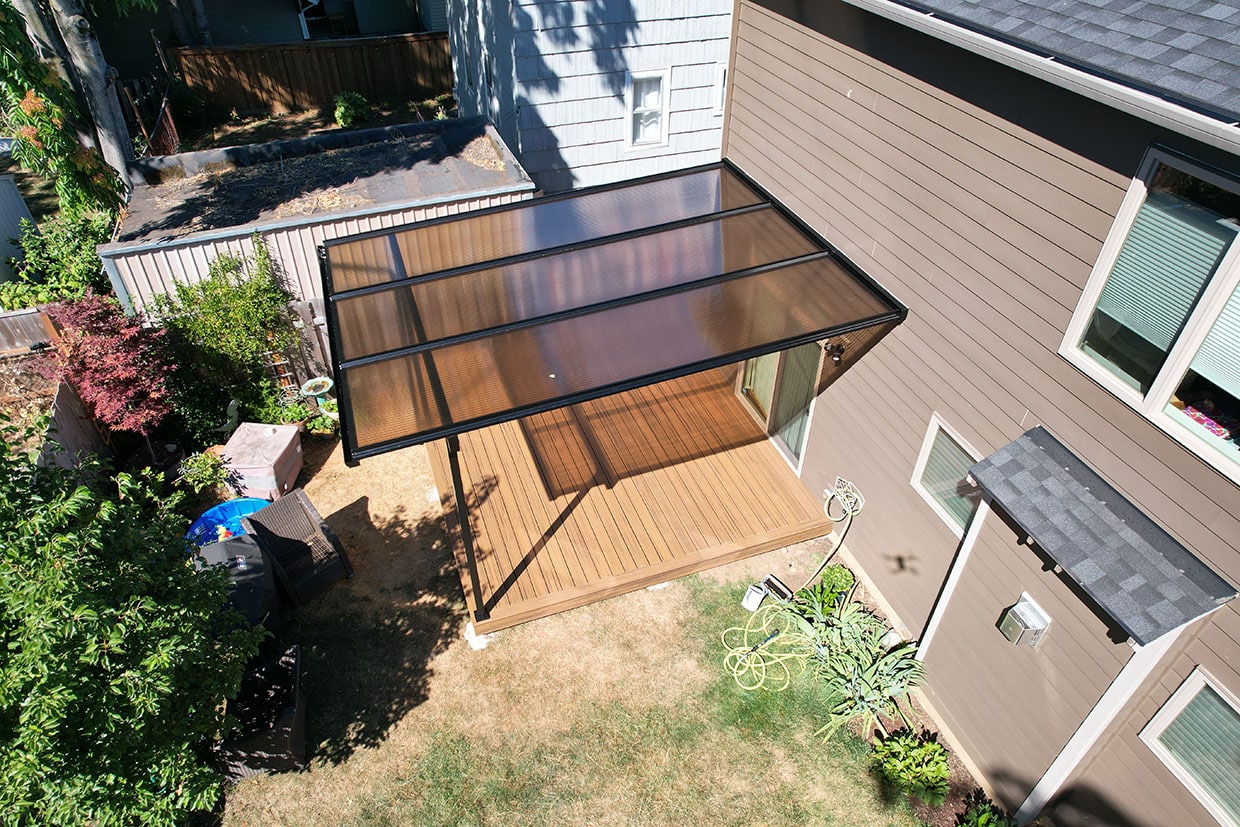 Opting to construct a new deck is an exceptional choice if you're looking to transform your backyard into a versatile and inviting outdoor living area. Finding an experienced deck builder near Portland that can help you make your deck vision a reality is Grand Decks.
Grand Decks has been mastering the art of deck building for so long that we have encountered every challenge imaginable. Our Portland Deck Building Company is a deck contractor that will always provide high-quality craftsmanship for competitive rates, no matter how challenging the deck-building project may be.  
 We guarantee you will be thrilled that you hired a Portland deck builder like Grand Decks. And it's simple to book a consultation with our Portland Deck Building Company! Just give us a call or fill out our online form! Our customer service team is waiting to assist you in bringing your dream deck to life. 
New Decks, Deck Resurfacing, and Fences near you in Portland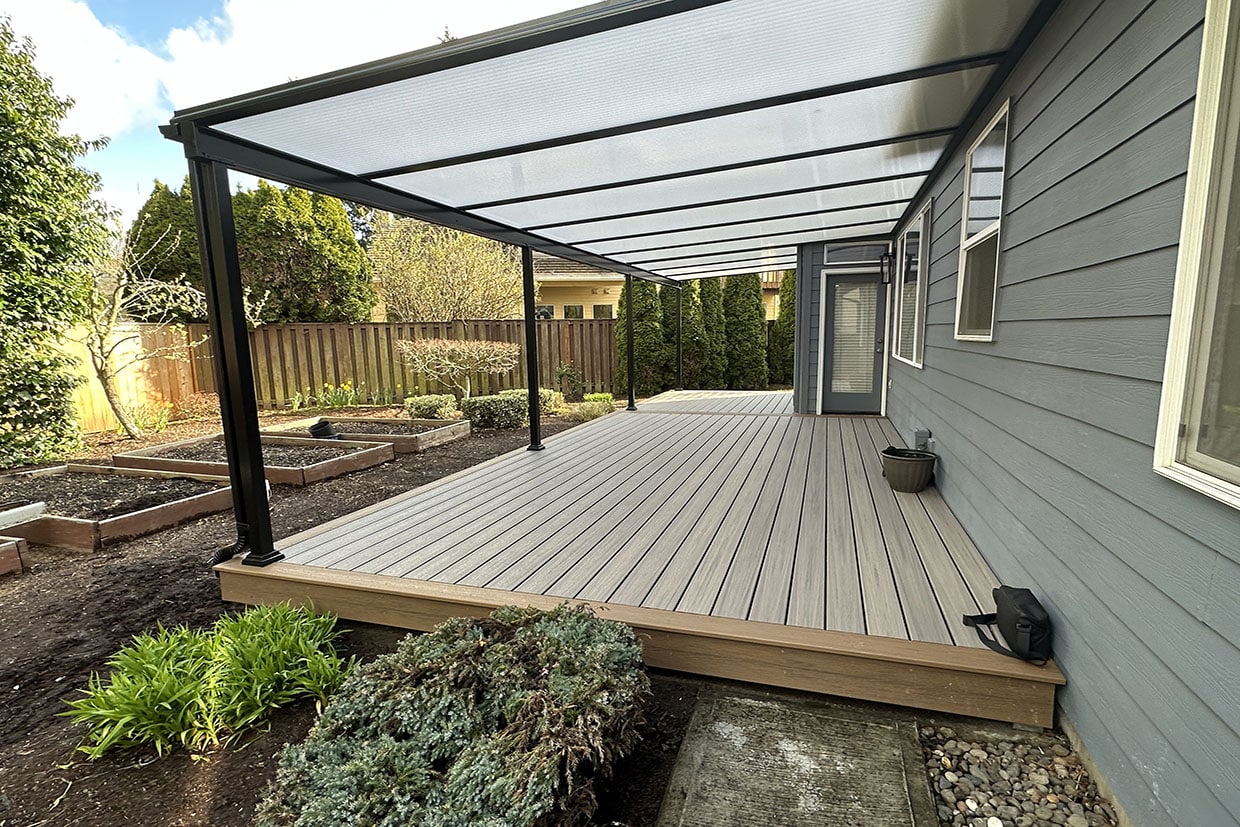 When you partner with our local Portland deck builder, the sky's the limit in terms of what we can create together. We offer a variety of deck types, styles, and materials, each uniquely suited to enhance your outdoor living experience. Here are some options that our expert team can craft for you. You have the freedom to select from our pre-curated designs or work with us to create a custom deck that truly reflects your vision:
Elevated Living:

Multi-tier decks that make the most of your outdoor space, providing different areas for various activities.

Home Extensions:

Attached decks that serve as natural extensions of your indoor living space.

Secluded Sanctuaries:

Detached decks, your own private getaway nestled in the heart of your backyard.

Poolside Paradises:

In-ground and above-ground pool decks that turn your pool area into a resort-style oasis.

Ground-Level Comfort:

Ground-level decks are perfect for a relaxed, easy-going outdoor setting.

Sky-High Retreats:

Rooftop decks offer unparalleled views and a unique urban feel.

Romantic Touches:

Juliet balconies add a dash of romance and sophistication to your home.

Panoramic Pleasure:

Wraparound decks offer expansive views and ample space for entertaining.

Classic Charm:

Natural wood decks exuding a timeless, warm aesthetic.

Low-Maintenance Luxury:

Composite decks offer durability and ease of maintenance without compromising style.

Simple Elegance

: Standard-shaped decks, a classic choice that never goes out of style.

Geometric Intrigue:

Octagonal-shaped decks are just one example of a unique shape our

Portland deck builders

can help create.
If there is a deck style you want but don't see in our list, the custom designers at our Portland deck building company would be more than happy to help put your vision together. 
Decks built by a Portland deck builder come in all shapes and sizes, from a simple 12 x 12 deck to a more complex deck with built-in seating. We do custom-design railings, including materials like iron, natural wood, cable, vinyl, and glass. 
Our Portland deck builder can construct a ground-level deck anywhere in your backyard or property. A ground-level deck gives our designers a lot of creativity in finding unique places to build your deck.   We can even build a deck around a swimming pool, hot tub, or spa. 
A Portland deck builder will look at your specific needs, your yard space, and even the direction your yard faces to suggest the best deck for your property. So building a deck has never been simpler, and Grand Decks offers a straightforward process from design to installation. A deck builder near Portland will get the appropriate permits and building codes to build a deck wherever you want. If you want a multi-tier deck, we give you several choices of stairs and even add an ADA-compliant ramp for accessibility.
We guarantee that your deck will be finished according to your schedule. In the case of weather or material delays, we will be in constant communication with you to inform you of any changes. Transparency is our policy, so you will always be informed throughout the process. There's a reason our customers would highly recommend us to their friends and family – our deck team goes above and beyond to build you the perfect deck. 
Resurface Your Deck with Grand Decks- The Top Deck Contractor in Portland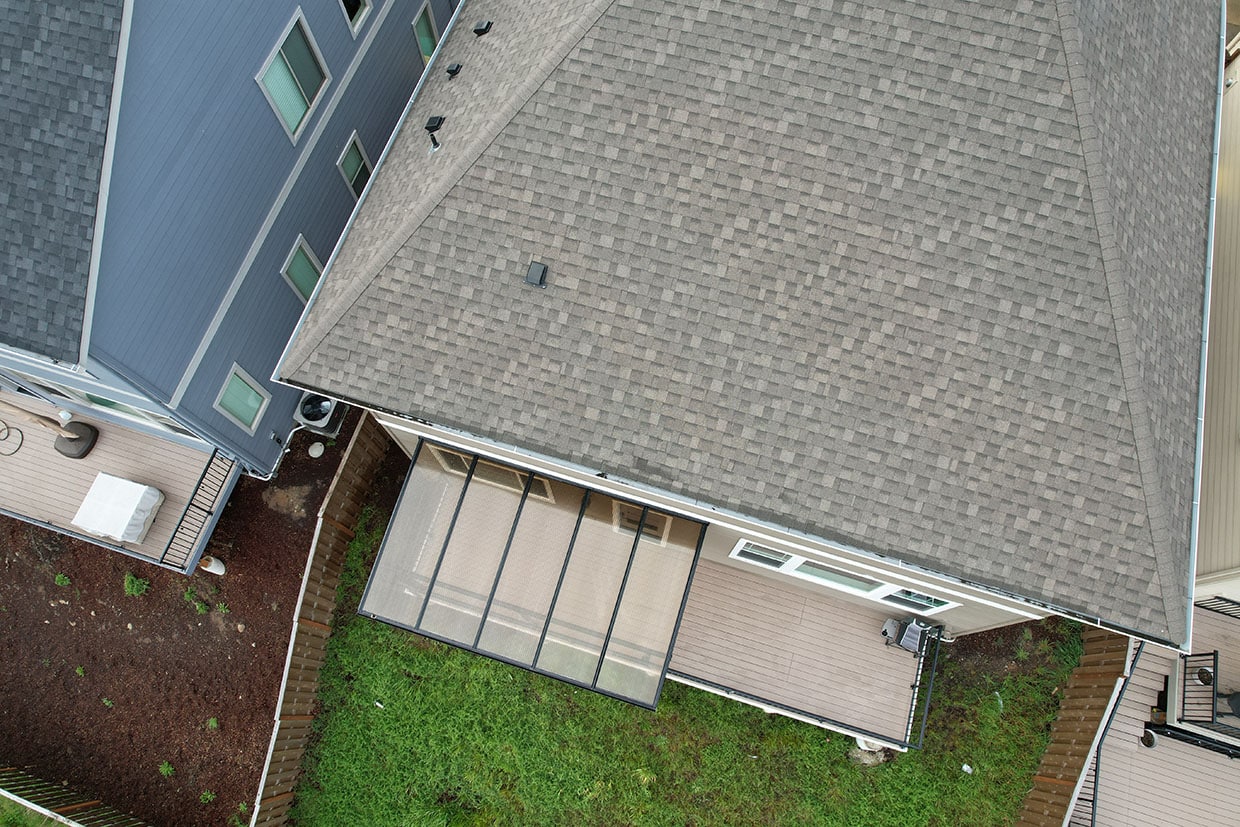 Is your existing deck showing signs of the Pacific Northwest's weather and time? Our seasoned deck builders in Portland are ready to revitalize your weathered deck through expert resurfacing, infusing a fresh lease of life into your cherished outdoor space. Resurfacing entails replacing worn surface planks or boards from the original deck, and replacing them with new, pressure-treated lumber, Ipe, or durable composite material (Trex, TimberTech, Azek, Fiber One, and Decorator), transforming your old deck into an eye-catching centerpiece.
Your deck's metamorphosis doesn't have to stop at a mere facelift; it can embrace a new design entirely. The sky's the limit when it comes to innovative ways to reimagine your outdoor area, and our team is here to guide you through every creative possibility with our comprehensive deck construction process. 
Each deck resurfacing venture presents its unique set of challenges. Your deck's foundation may still be robust and structurally sound, but if it's not, our Portland deck experts stand ready to rectify the situation. It can involve replacing deck boards with new, more durable decking material or just replacing certain elements of your deck. Safety is our paramount concern, and if foundation replacement is necessary, we'll ensure it's done right, providing the solid groundwork for your remodeled deck. At Grand Decks we have the very best deck contractors who will assess each situation uniquely, ensuring the design and construction of your new deck exceeds your expectations. 
Exceptional Design and Construction of Cedar Fences- by Grand Decks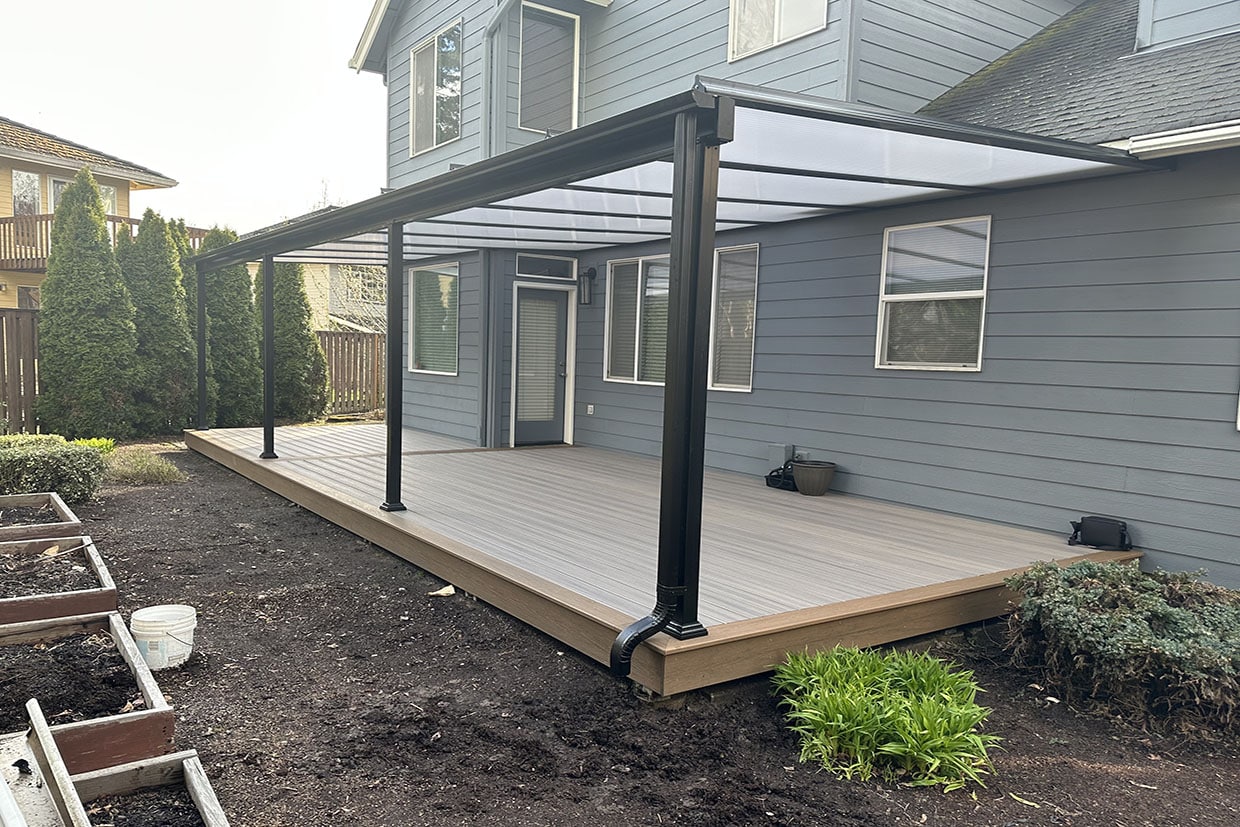 Creating a sense of privacy and security is vital for enjoying your outdoor space. Enclosing your yard with a beautiful and durable fence can enhance not only the aesthetics but also the functionality of your property. Grand Decks, known for our expertise in deck building, also excel in crafting exceptional cedar fences to elevate your home in the Portland area.
Why choose cedar for your fence, and why trust Grand Decks for your fence-building needs? Here are some compelling reasons to consider our expert fence-building services in Happy Valley:
Natural beauty:

Cedar wood imparts a warm, rich hue and a timeless appeal that complements various architectural styles.

Durability:

Cedar is naturally resistant to decay and insect damage, ensuring your fence will stand the test of time.

Customizability:

Grand Decks offers a variety of fence styles and designs, from classic picket fences to modern horizontal slats.

Privacy and security:

A well-built cedar fence creates a secure boundary, ensuring privacy and peace of mind for you and your family.

Professional craftsmanship: With our extensive experience, Grand Decks guarantees expert installation and outstanding results. 
Experience the benefits of our creative fences crafted by Grand Decks serving Portland, and let us help you transform your outdoor living space into a private and secure haven.
Grand Decks: Your Go-To Portland Deck Builder for Quality Outdoor Spaces
Grand Decks is an expert Portland deck builder working in your neighborhood. We take great pride in transforming customers' lives by creating incredible outdoor spaces for families to enjoy.
Grand Decks is your preferred choice for a top Portland deck-building company. We always do an amazing job with any deck project and construct a deck that you can be proud of. The services offered are indeed the best in the business! If you're looking for the ultimate deck installation experience, choose the best deck contractors in Portland- Grand Decks. 
Building a deck with Grand Decks is simple and hassle-free. From first contact to consultation, design and installation, our Portland deck-building company will help you design and build the deck of your dreams. There is no reason to hesitate- let our Grand Decks help transform your outdoor space into a relaxing outdoor retreat.
Experience Grand Decks: Portland's Leading Deck Builder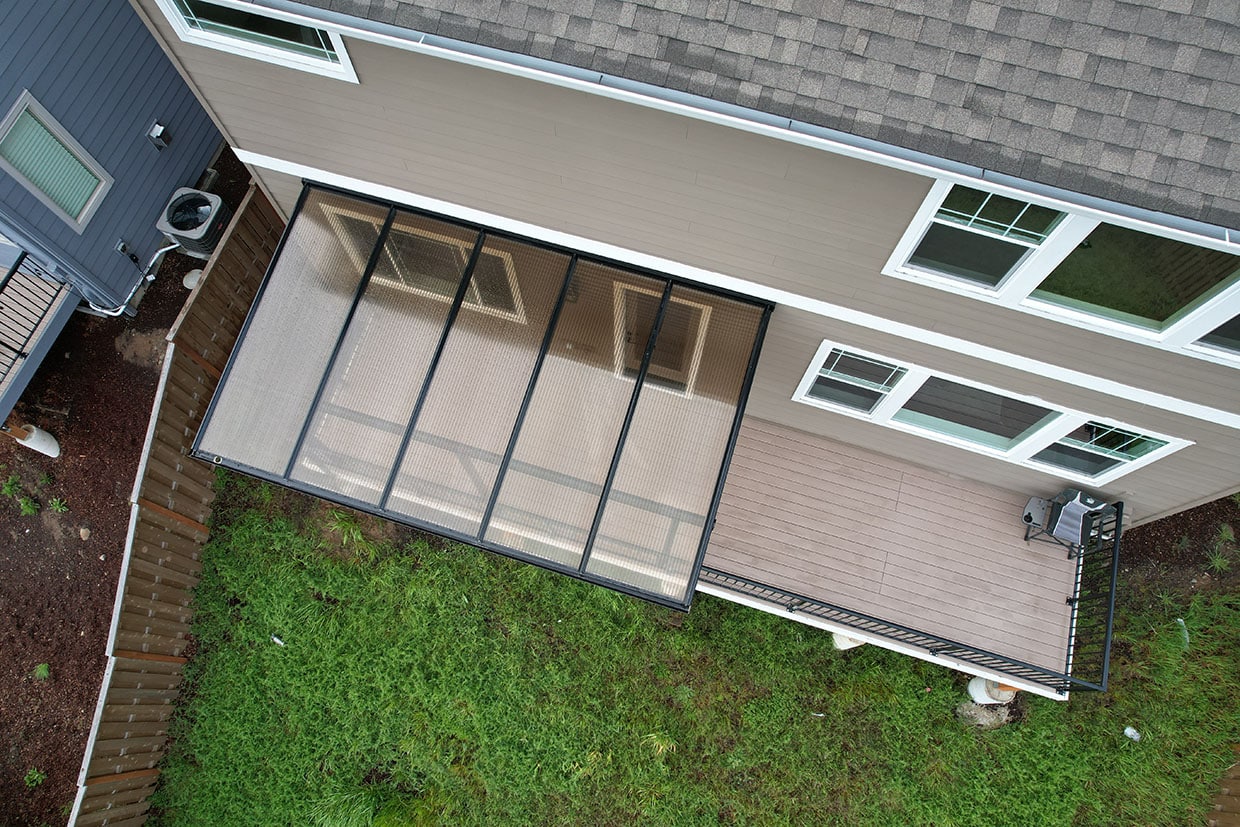 At Grand Decks, we don't just build decks—we create masterpieces. As a leading Portland deck builder, we are committed to delivering an unmatched experience, crafting decks of all dimensions and designs with unparalleled precision and passion. 
Our Portland deck-building company stands at the forefront of the deck-building industry in Portland, with the power to enhance your yard's aesthetic appeal and carve out a distinctive space where you can rekindle your relationship with the great outdoors in elegance and comfort. Build a custom deck or a new fence with Grand Decks, and you can be sure you will get exceptional quality and workmanship for a competitive price.
Don't settle for the ordinary when the extraordinary is within your reach! Contact us today to arrange a free consultation. Let's transform your outdoor space into a breathtaking retreat that mirrors your unique style and vision.