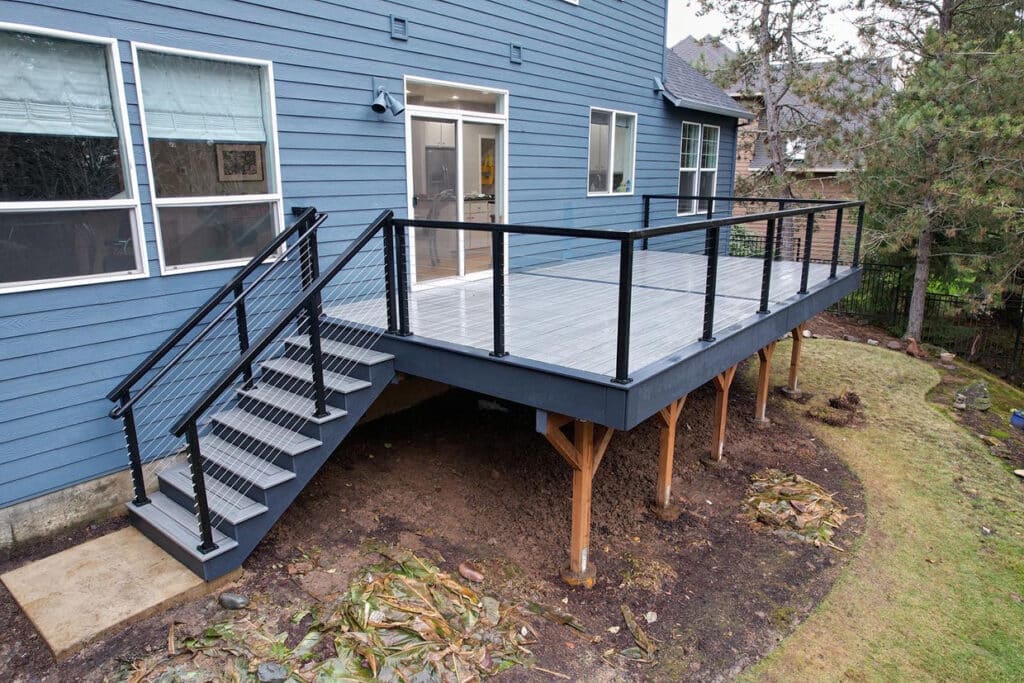 The deck-building experts at Grand Decks provide services all over the Portland Metro Area, including the beautiful community of Tigard. A Tigard deck builder is just a click or a phone call away to help build your ultimate dream deck!
Tigard, a charming area, is renowned for its attractive footpaths and scenic vistas. As a resident of this captivating area, it's only natural to want to revel in its stunning outdoors. What could be better than constructing a new deck to fully immerse yourself in Tigard's breathtaking beauty? Grand Decks is proud to serve the Tigard area, creating incredible new decks, resurfacing old ones, and building strong fences to elevate your yard into an outdoor oasis. 
Need a Tigard Deck Building Company?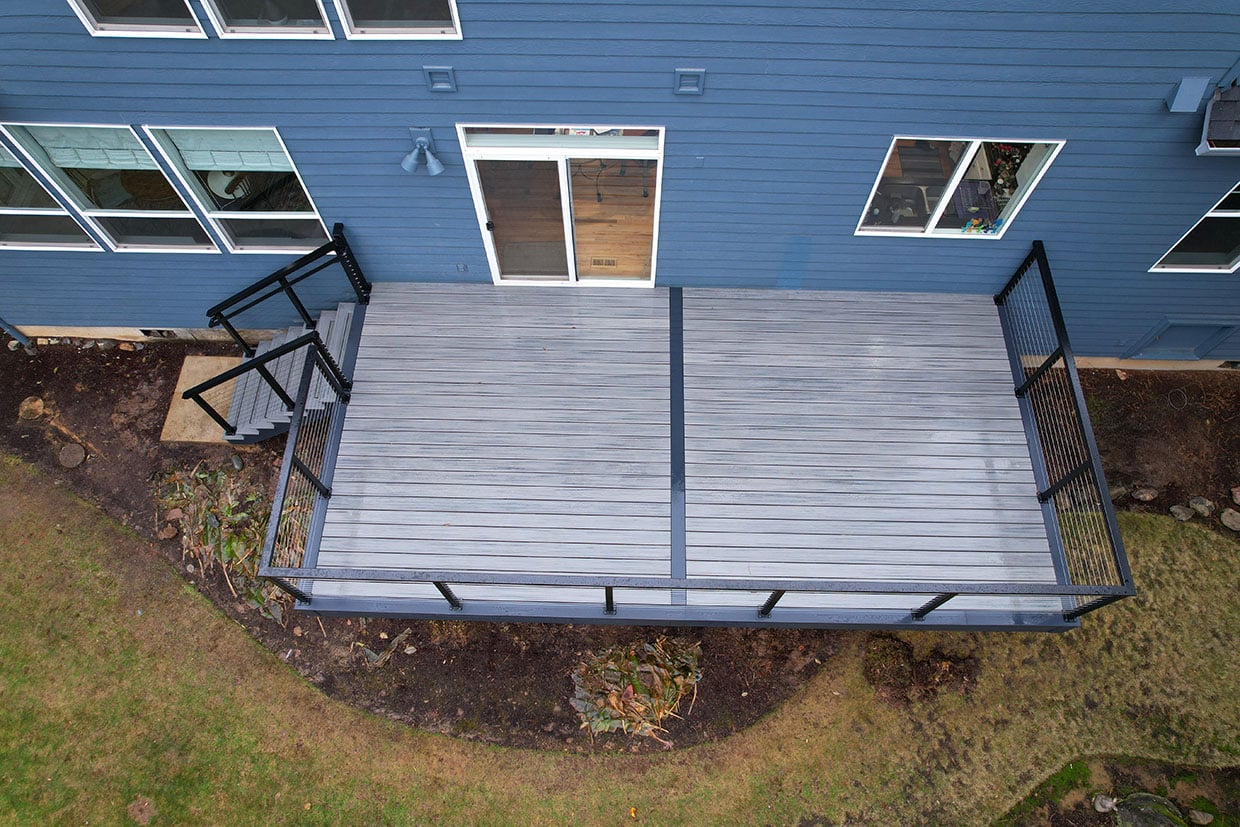 Building a new deck is a complicated building project, best left to the professionals. But who can you trust to build a solid, attractive, well-constructed deck? The most reputable Tigard Deck Company is Grand Decks. Not only will you get the best-built deck in the Portland Metro Area, but you will also get to work with a Tigard deck contractor that has your best interests in mind. 
When tackling a complex project like building a new custom deck, resurfacing an old one, or building a fence, Grand Decks is the Tigard Deck Company you want in your corner. With our expert Tigard fence builders and deck builders, you can rest assured knowing your deck or fence project is in the best hands. 
Grand Decks- A Superior Tigard Deck Building Company
There are a lot of deck builders out there, but only one Tigard Deck Company will take care of your every deck building need. Grand Decks is a Tigard deck contractor that has been in business for over 10 years serving all of the Portland Metro Area and has been through every scenario you can imagine when building a deck.
We have learned how to efficiently work through even the most challenging deck projects, making us an easy choice if you're looking for a deck builder near Tigard.
Some of the expert services provided by the top Tigard deck contractor- Grand Decks- include: 
No-pressure consultation.

A

Tigard deck builder

will arrive at your home or deck site, take measurements and discuss the details of your deck project. One of our

Tigard Deck Builder

representatives will contact you soon afterward and present you with an outline of all costs associated with your deck build. If you aren't completely satisfied, we will return to the drawing board to find a deck design you love: This is our

Tigard Deck Builder

promise to you. 

Expertise and Experience.

Years of experience means expertise in deck building. Whether you are building a simple deck, a screened porch, an above-ground pool deck, or a complicated multi-tier deck, we are a

Tigard Deck Builder

with the knowledge and know-how to get it done right. 

Budget Building.

Regardless of how much you want to spend on your deck, our

Tigard Deck Company

can work with any budget. We can suggest materials, sizes, and types of decks that meet your deck project's criteria and fit within your budget.

Custom Designs

. Work with professional

Tigard Deck Builder

designers who can build a custom deck based on your specific needs. Or choose from dozens of predesigned decks that have already been meticulously crafted. 

Seamless Installation.

Our professional Tigard deck installers provide exceptional service throughout the building process. We will do everything in our power to deliver top-notch customer service every step of the way (unfortunately, we can't control the weather- we wish we could). You will always be kept informed during the building process. 
These are just some of the many expert services provided by the best deck builder near Tigard. Check out our website to learn about some of the other outstanding services our Tigard Deck Company delivers. 
What type of decks can Grand Decks Build in Tigard?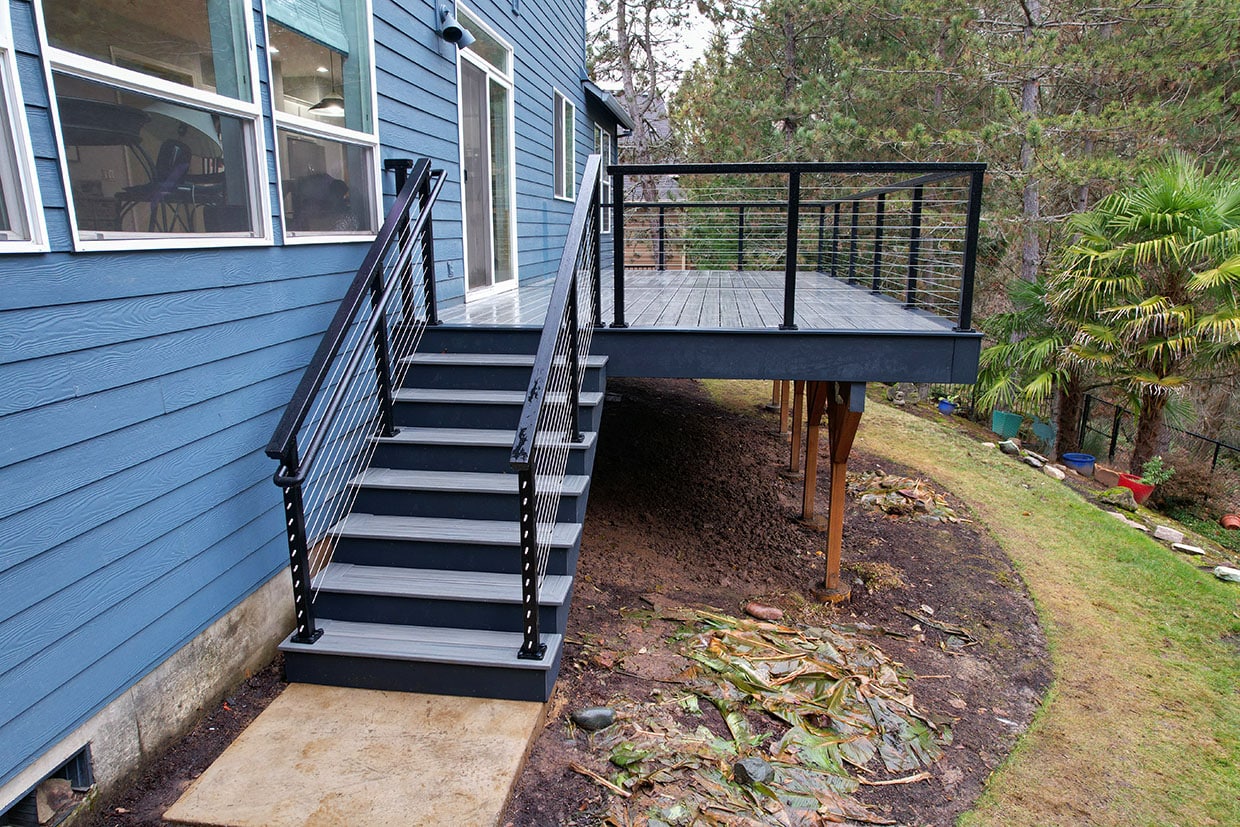 When it comes to building a dream deck in Tigard, there's no limit to what Grand Decks can create for you. As a leading local deck builder, our experienced team can design and construct various types of decks to fit your lifestyle and budget. Here's what we offer:
Ground-Level Decks:

Our ground-level decks are a popular and economical choice for homeowners. This design sits no more than 30 inches above the ground, eliminating the need for extensive support. These decks seamlessly blend with your yard, creating an inviting outdoor living space perfect for family gatherings or relaxing evenings.

Raised Decks

: For properties with a gradient or uneven terrain, raised decks are the perfect solution. Constructed with durable supports, these decks provide a level outdoor space, creating the perfect stage for breathtaking views.

Multi-Tiered Decks

: If you're after a grand design, our multi-tiered decks are just the ticket. Expertly constructed and engineered, these decks offer multiple levels for different activities. Whether you want a sunny spot for lounging or a shaded area for dining, multi-tiered decks offer the versatility you need.

Pool and Spa Decks:

Transform your pool or hot tub area into a resort-like retreat with a custom-built deck. Whether you're adding a deck to an above-ground pool or creating a surrounding platform for a spa, our team can design and construct a beautiful, functional deck that enhances your enjoyment of your outdoor water features.

Covered Decks and Porches:

For those seeking sheltered outdoor space, we can build covered decks or porches. Ideal for all-weather use, these structures allow you to enjoy the outdoors, rain or shine.

Composite Decks:

Offering durability and low maintenance, composite decks are a smart choice for those seeking a long-lasting outdoor solution. Available in a range of colors and finishes, these decks mimic the look of real wood without the need for regular upkeep.

Custom Decks:

Have a unique idea for your outdoor space? Our design team loves a challenge. Share your vision with us, and we'll work with you to bring it to life, creating a deck that's truly one-of-a-kind.
When you choose Grand Decks as your Tigard Deck Builder, you're not only getting superior craftsmanship and quality materials. You're also partnering with a team that cares about creating a deck that you and your family will love for years to come. The sky's the limit when you build your deck with an expert Tigard Deck builder like Grand Decks. We have the experience to give you precisely what you want and need. No project is too big or too small for our dedicated deck builder near Tigard and around the Portland Metro Area. 
Decks, Deck Resurfacing, and Fences- Near You in Tigard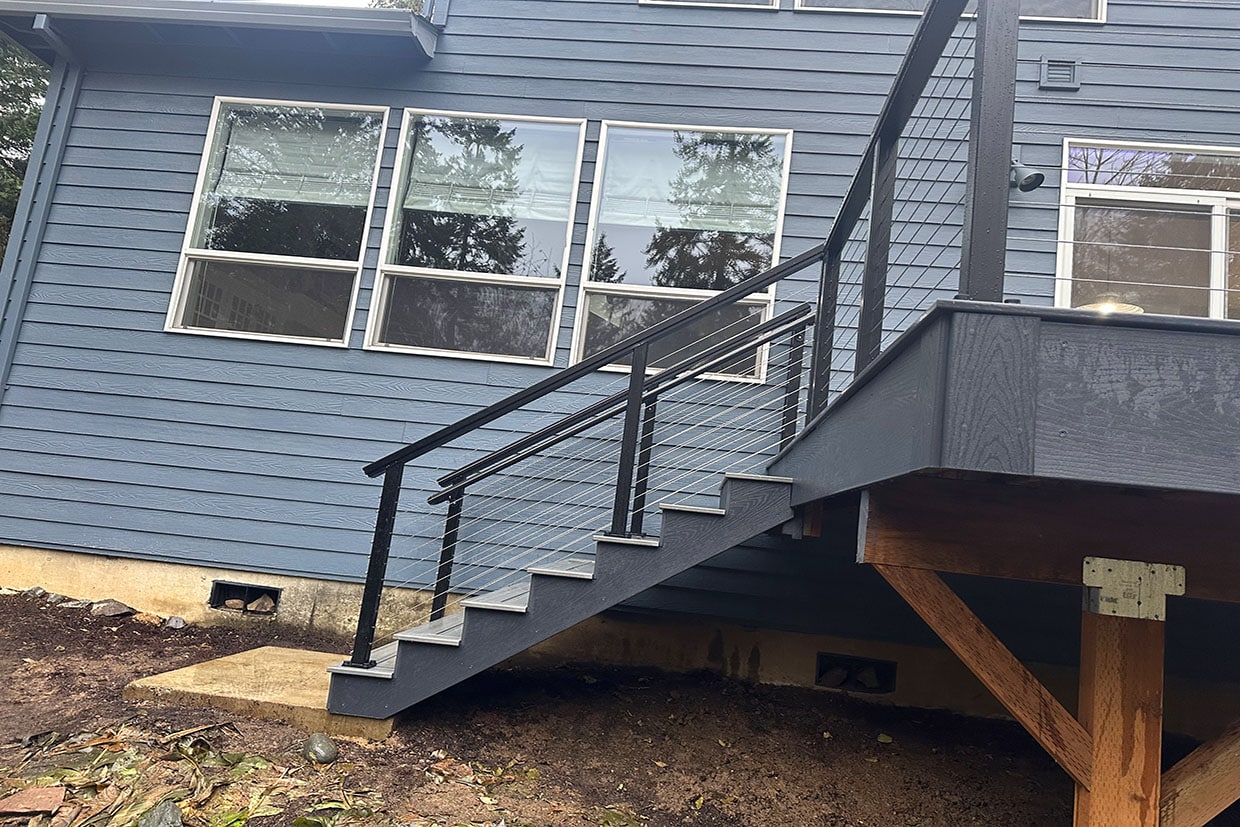 Grand Decks, a premier Tigard deck builder, can help you build the deck of your dreams by providing all the deck-building services you could ever want or need. Building a new custom deck is our specialty, and no project is too big, complicated, or challenging for our premiere Tigard Deck Company. 
Regardless of the requirements of your custom deck, calling a deck builder near Tigard can make this an easy process. From first contact to consult, design, estimation, and installation, an experienced Tigard deck builder can build a sturdy, well-constructed custom deck and work with your schedule and budget. 
If you have an older deck that just needs a little TLC, our Tigard deck builders can provide you with a deck resurfacing service that can make an old deck look brand new. We can remove old wood that may be rotting, warped, or infected with insects and replace it with natural wood or high-quality composite decking. 
We use only the highest-quality, low-maintenance composite material and pressure-treated woods so that your resurfaced deck will last you decades. At Grand Decks, we are dedicated to providing our customers with the best quality deck, no matter what material they choose. 
But our expertise doesn't stop at decks. We are also seasoned Tigard fence builders. Whether you're seeking a privacy fence to create a secluded backyard oasis or a decorative fence to enhance your property's curb appeal, we have you covered. Our custom fences are designed with your needs and built using durable, high-quality materials. 
At Grand Decks, we pride ourselves on the strong relationships we have with our suppliers, enabling us to source the latest and most durable materials in decking and fencing. No matter what material you choose for your project, our commitment is to deliver the highest quality product you can enjoy for decades.
We believe that our work speaks for itself, but we invite you to read the rave reviews from our satisfied customers. Our ultimate goal is to create a space where you and your family can create lasting memories. Trust Grand Decks with your next deck or fence project – we're committed to delivering exceptional results.
Grand Decks: Top-Tier Tigard Deck Company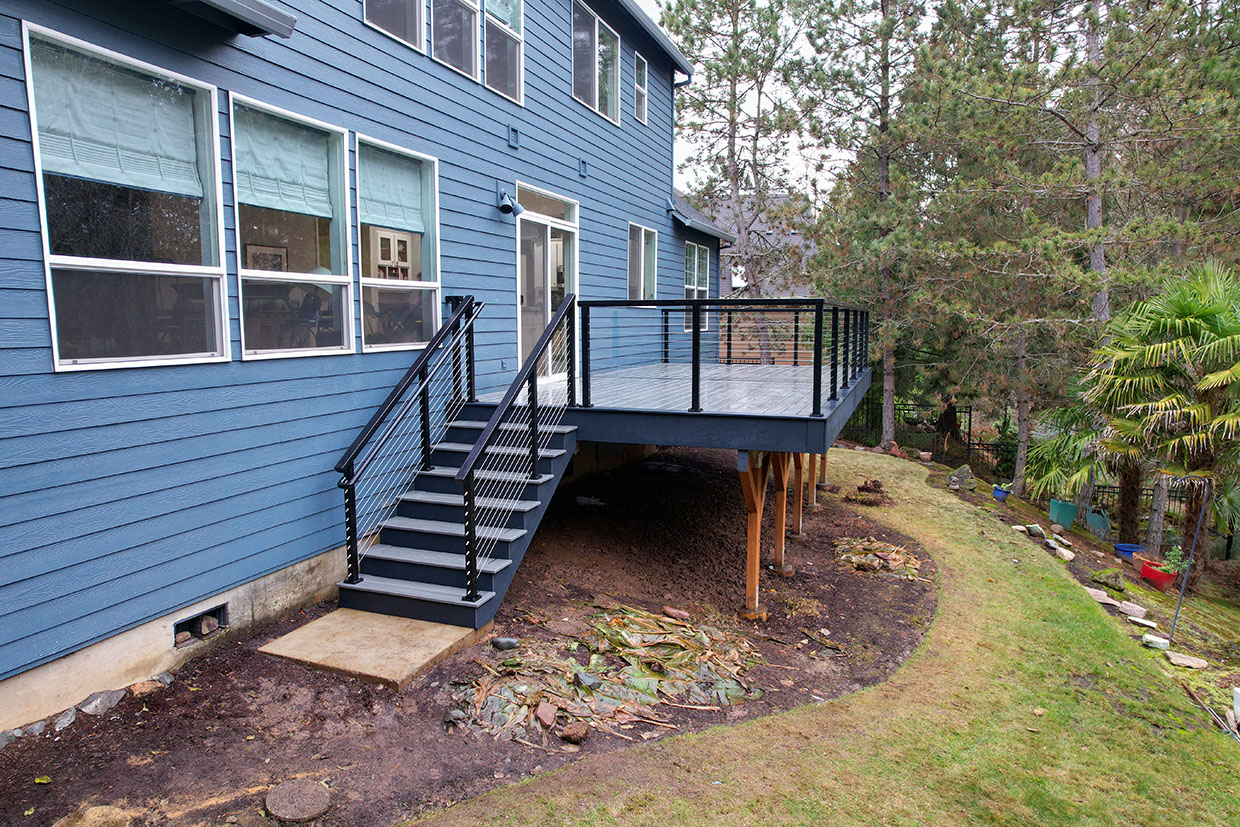 Crafting memorable outdoor experiences is an art, and at Grand Decks, we are the artists! As the leading deck builder near Tigard, our promise to you is a seamless journey with you at the center of it all. We believe in not just building decks but crafting spaces where memories are made, laughter is shared, and families gather.
When you choose Grand Decks, you're not just getting a deck – you're investing in quality, durability, and personal service. We commit to your complete satisfaction, from the first sketch to the last nail.
Why put your dream deck on hold? Start your journey with Grand Decks today! Take advantage of our FREE, no-obligation consultation. We're excited to hear your ideas and help transform them into reality. Don't wait for another second – your perfect outdoor space is just a call away with Grand Decks!