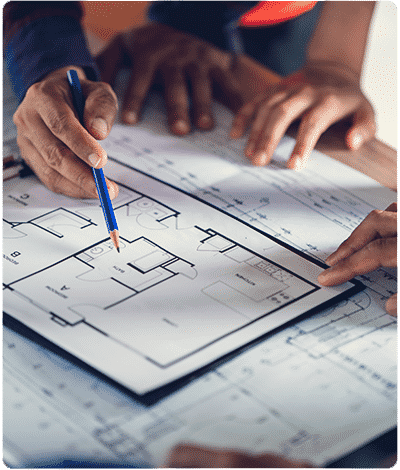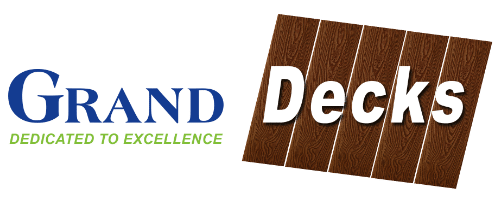 Get to Know Grand Decks: Our Core Beliefs
Grand Decks: Customizing Exceptional Outdoor Living Spaces
At Grand Decks, we specialize in creating exceptional outdoor experiences by designing and constructing new decks, resurfacing aged ones, building elegant fences, and integrating customized decking features such as tailored railings and sophisticated stair lighting.
Our Comprehensive Design, Build, and Supply Services:
Our highly skilled team of design and build professionals is committed to delivering unparalleled service, from initial consultation to project completion. Upon scheduling an in-person appointment, our experts will carefully assess your outdoor space, taking precise measurements to ensure a flawless result. During this meeting, we will also provide valuable design advice and collaborate with you to capture the essence of your vision, fostering a seamless partnership with a top-tier decking company.
By choosing Grand Decks, you can rest assured that your outdoor living space will be thoughtfully designed, meticulously crafted, and outfitted with the finest materials, culminating in a functional and visually stunning outdoor oasis.
Elevate Your Outdoor Living Space with Grand Decks' Comprehensive Services
At Grand Decks, we understand that an outdoor living space is more than just a deck—it's an extension of your home, a sanctuary for relaxation, and a hub for social gatherings. That's why we offer an extensive range of services tailored to suit your unique vision and lifestyle.
New Deck Construction & Custom Design

:

Our expert team will work closely with you to design and build a bespoke deck that complements your home and reflects your individual style.

Deck Resurfacing:

Revitalize your existing deck with our professional resurfacing services, ensuring a fresh and revitalized appearance.

Composite and Wood Decking Options:

Choose from a wide array of materials, including composite (Trex, TimberTech, Azek, Fiber One, and Decorators) and wood options, or select a combination of the two for a unique aesthetic and durable construction.

Old Deck Demolition, Clean-up, and Removal:

We provide efficient and thorough demolition services, ensuring a clean slate for your new deck construction. Once the build is complete, you can immediately start enjoying your new space.

Porches, Pergolas, and Sun Shades:

Enhance your outdoor space with functional and elegant structures that offer shade, protection, and visual appeal.

Gazebos:

Create a charming focal point and sheltered gathering space with a custom-built gazebo by Grand Decks.
Fences:

Ensure privacy and security with a beautifully crafted cedar fence that complements your deck and property.

Custom Deck Seating and Benches:

Maximize your deck's functionality and comfort with built-in seating options tailored to your needs.

Custom deck lighting:

This small addition can allow you to spend increased time enjoying the outdoors. Our low voltage deck lighting will add beauty and ambiance to your deck space.

Pool Decks:

Transform your pool area into a stunning and safe oasis with a custom-designed pool deck.

Ramps and Stairs:

Improve accessibility and navigation with professionally installed ramps and stairs that seamlessly integrate with your deck design and meet ADA standards.

Custom Railings:

Opt for beautiful natural wood railings that reflect your style and enhance your deck's overall look.

Diverse Railing Materials:

Choose from a variety of railing materials, such as wood, iron, glass, and cable to achieve the perfect balance of form and function.
Trust Grand Decks to expertly craft your dream outdoor living space, combining form and function with an unwavering commitment to quality and customer satisfaction. From ordinary to extraordinary - Grand Deck delivers! To learn more about us, or to get started on your dream deck, contact us today for a free consultation.
Get A Free Estimate